I know people are saying that stilettos are coming back in but I really can't bring myself to strap anything other than the equivalent of a brick onto my feet! I bought these to use in store photos (because black shoes just don't go with everything) but figured I could break them in a little this weekend. The days (and nights) are so perfect at the moment; this

is unquestionably my

favourite time of the year.
Paige turned 1 last week, she's growing and changing so much every day. She's just so beautiful and amazing to me. And s

he'll

be walking sooner rather than later. Because she doesn't already wear me out eno
ugh!
Enter the re:new x White Owl giveaway here.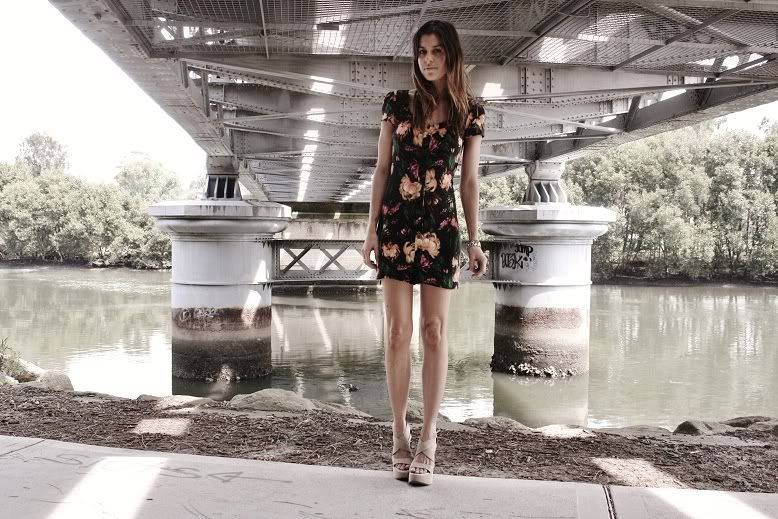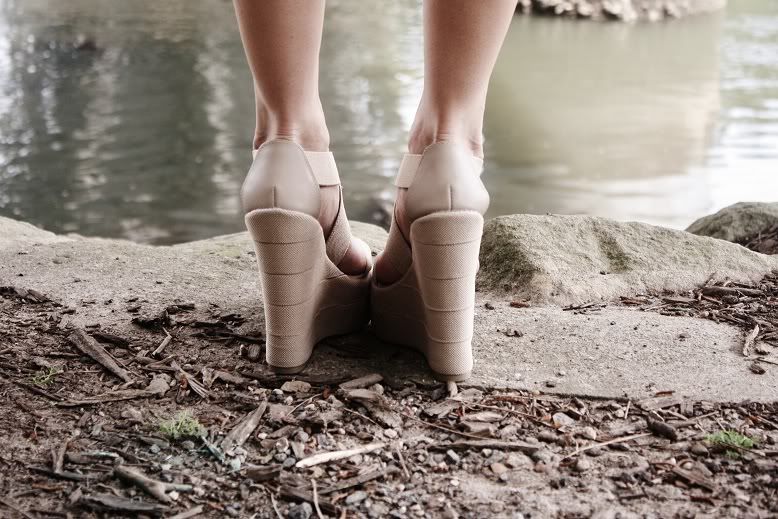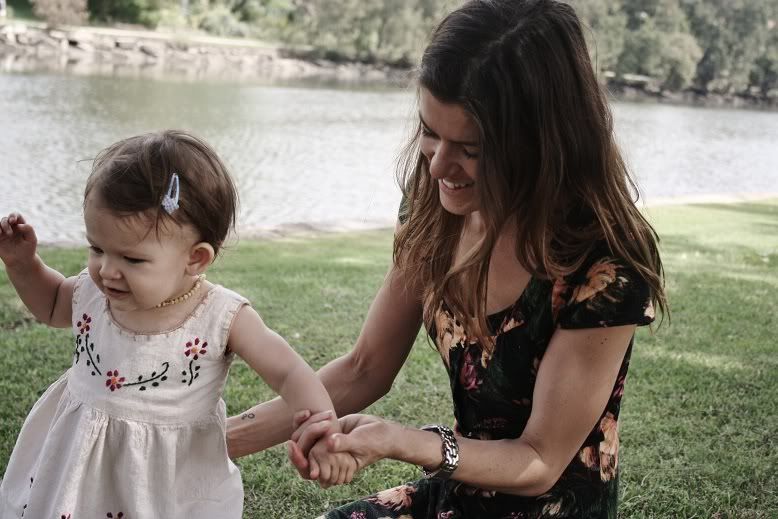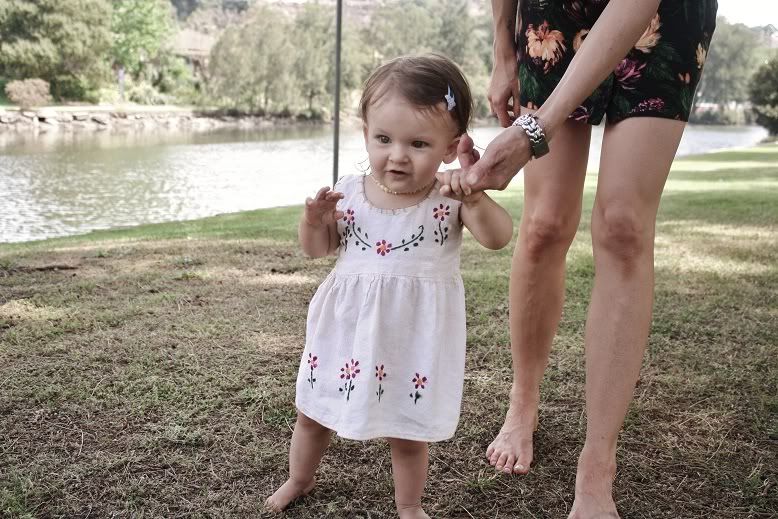 Me: Dress – vintage

*

Wedges – via Nasty Gal

*

Arrow bracelet – Little Pancakes