CLOSED
* * * * * * * * * * * *
I've got a present for you! Yes yes I do!
T
his Luphia necklace, a delicate ombre lace medallion on a vintage and new copper chain, is from the Spivak sisters of White Owl, and it could be yours.
Just be a friend on Facebook and leave a comment on this post, including your email, and I'll randomly pick a winner on the 1st of November. If you're a Google follower of the blog your comment will automatically get you two entries

(if you're not just click 'follow' in the top bar).
And
FYI, (cos lots of my non-blogging friends ask me this) you can comment even if you don't have an account, just select 'Anon' in the drop down menu below the comment box. Done!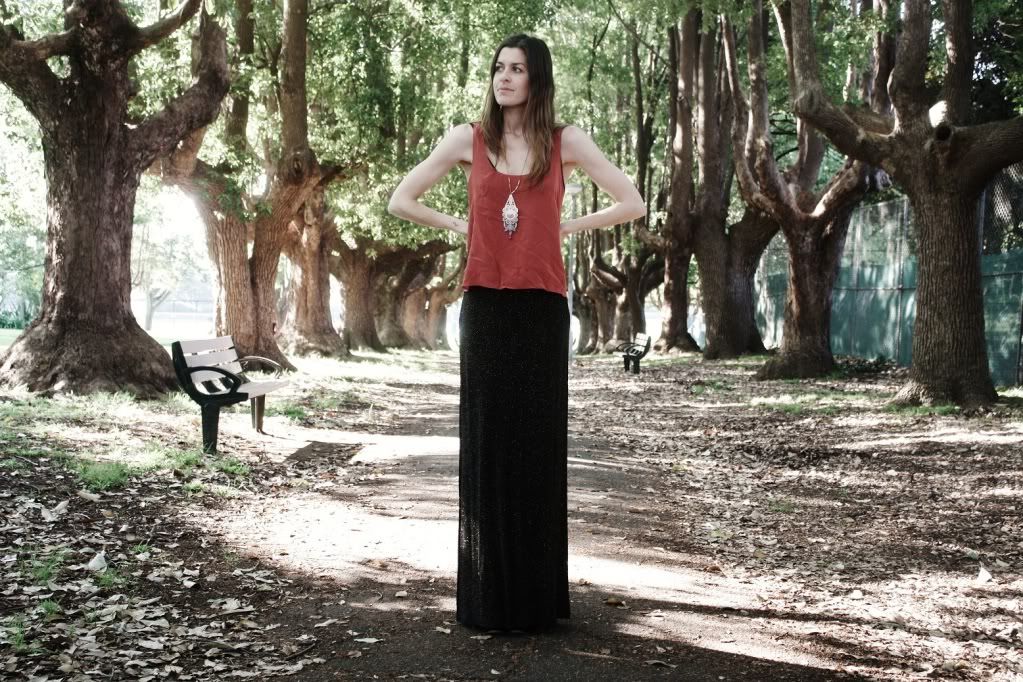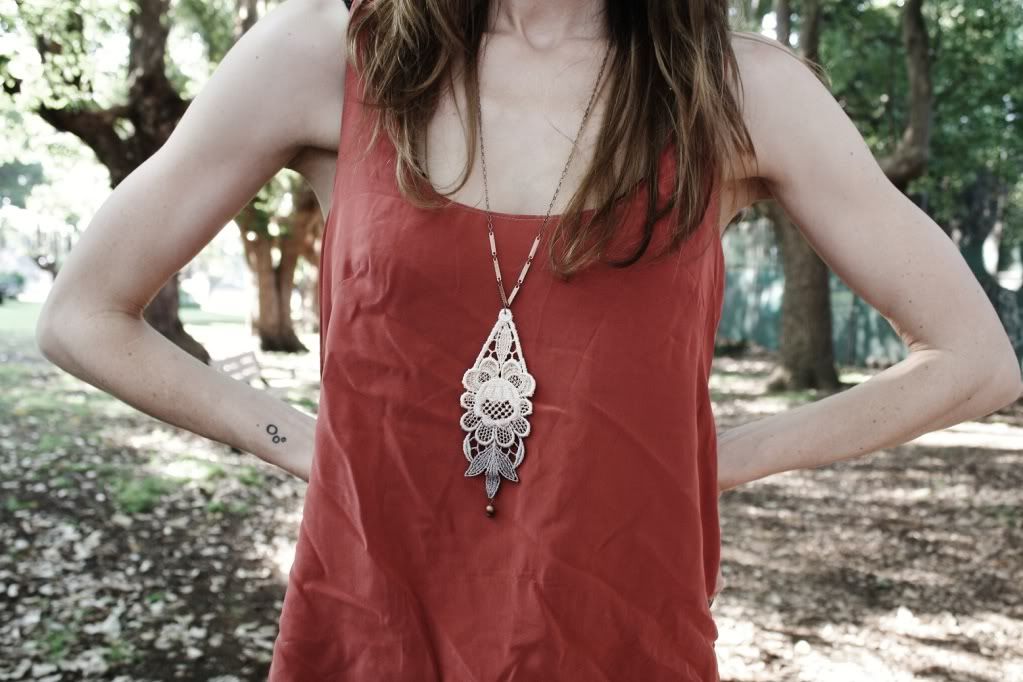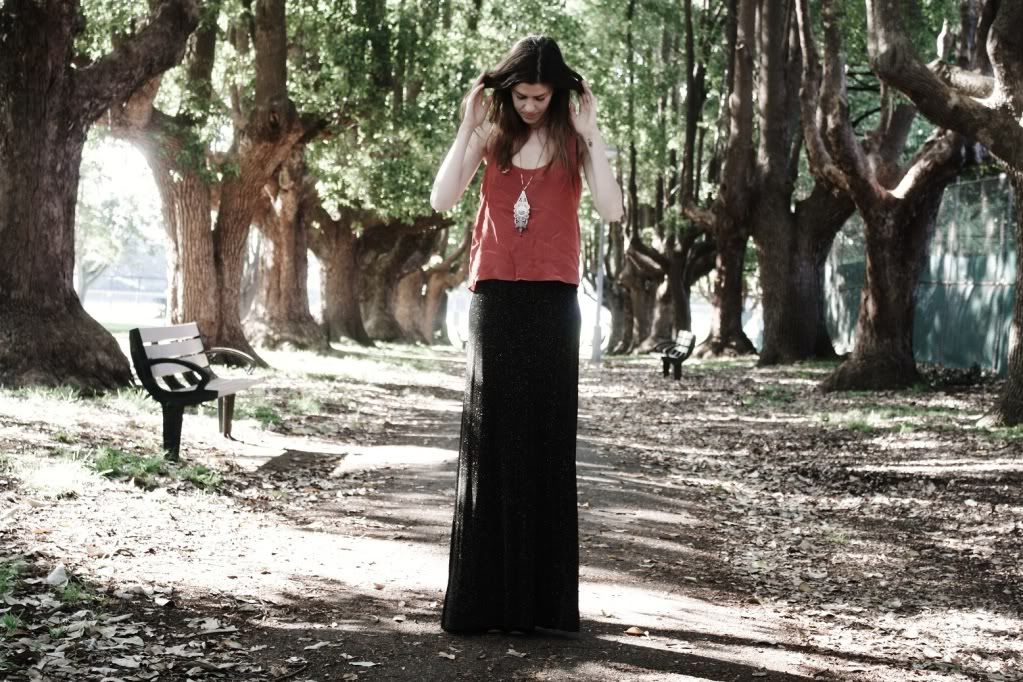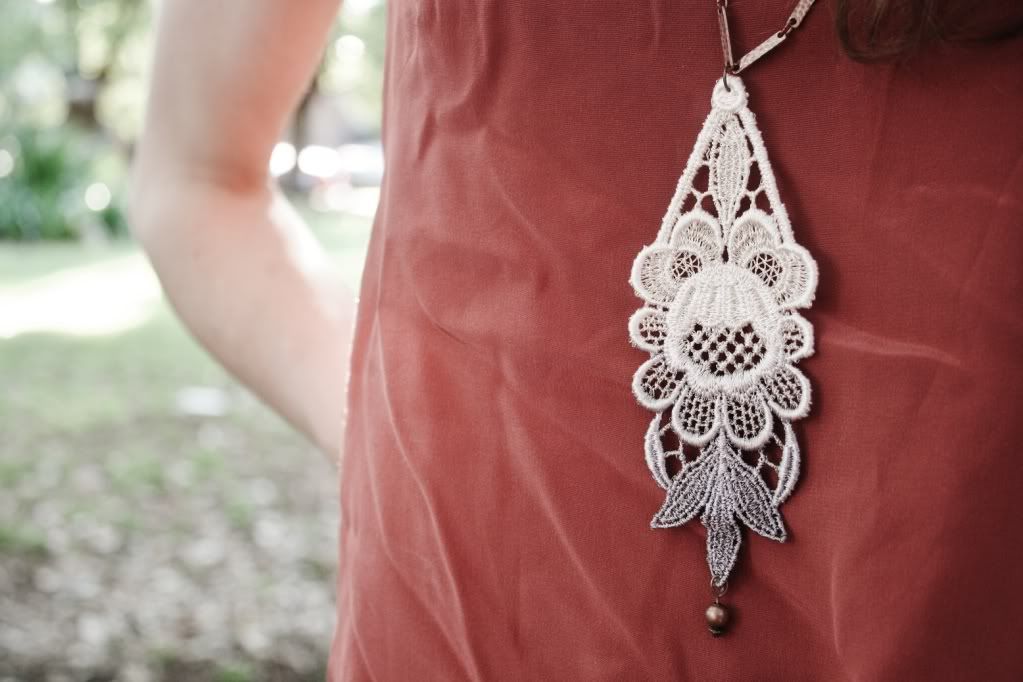 Silk tank – thrifted

*

Dress – vintage, here
The girls have got some seriously beautiful pieces in their store… bonus, they've got a sale running at the moment…