The first Thrift Exchange. You'll probably remember the theme was polka dots. And do you think I could find anything polka dotty (and opposite weather appropriate) to send to over to Florida? Typical, when looking for something specific it's never to be seen, then you stop looking and it's everywhere! What's up with that!
Not complaining though, it's just all part of the fun. You can see Robyn's take on the dress I sent her here.
So this is what she sent me; there are probably a million ways to wear a spotty blouse, but I bought this skirt Saturday and when I got it home it just seemed the right way to wear it. Spots and stripes together, revolutionary!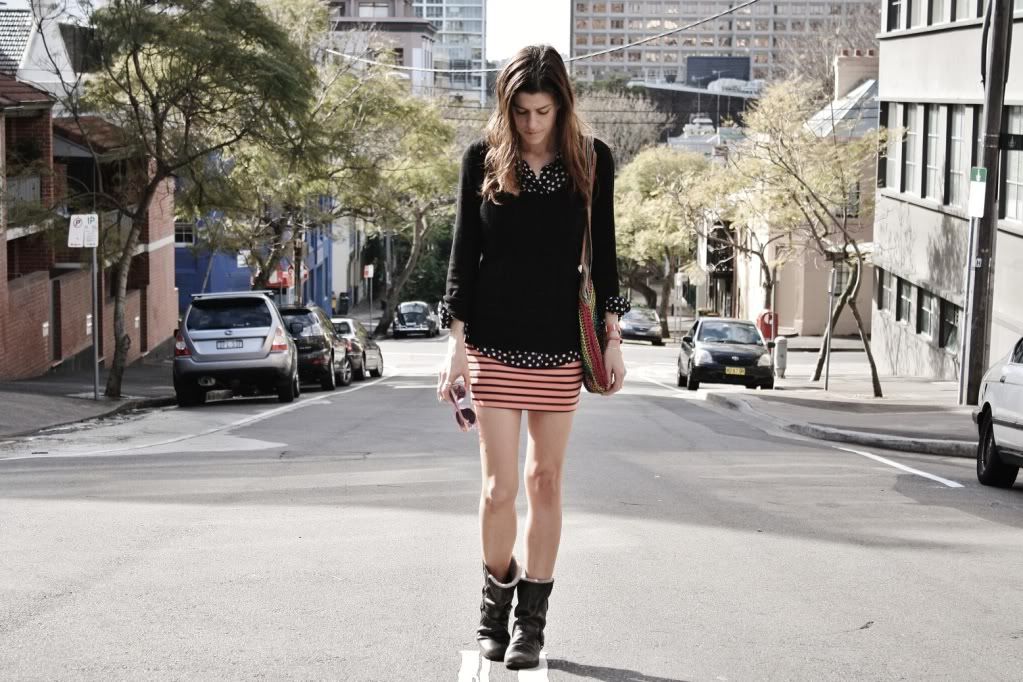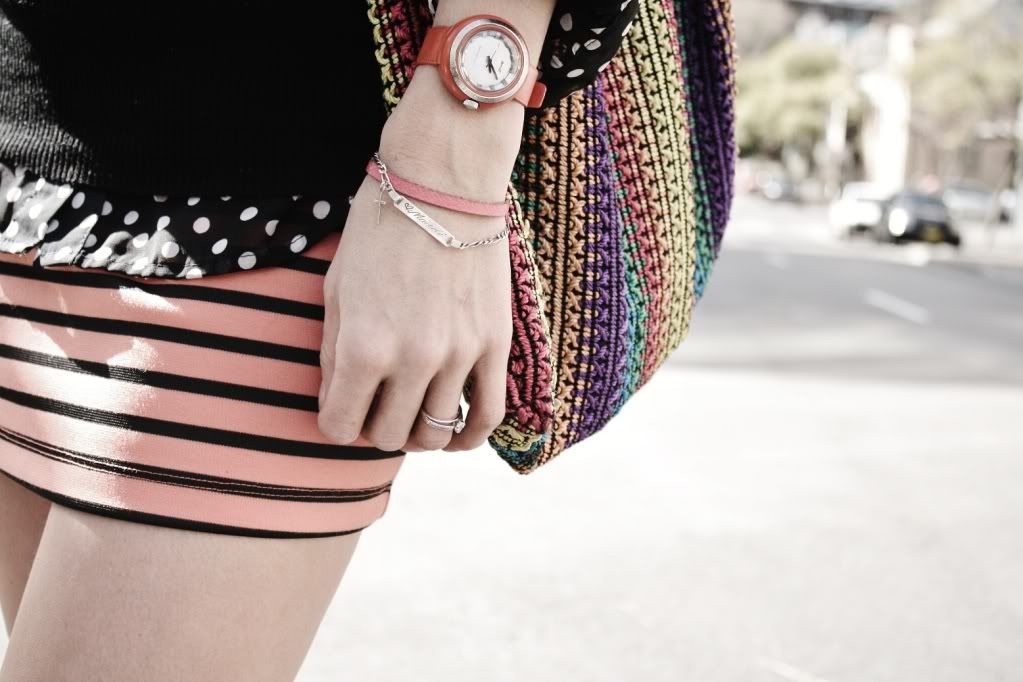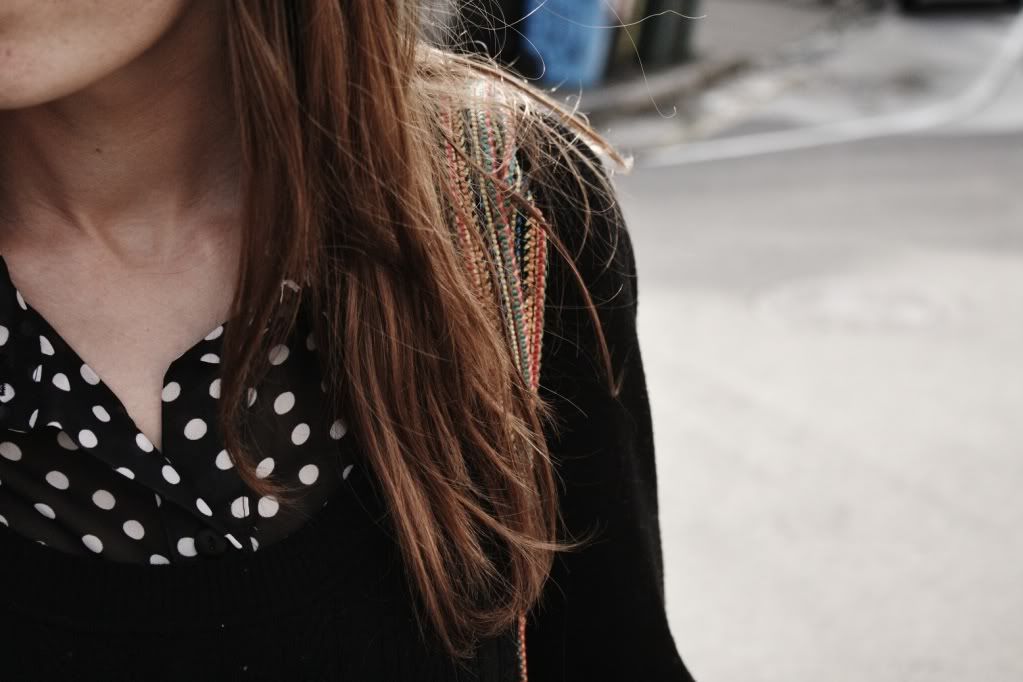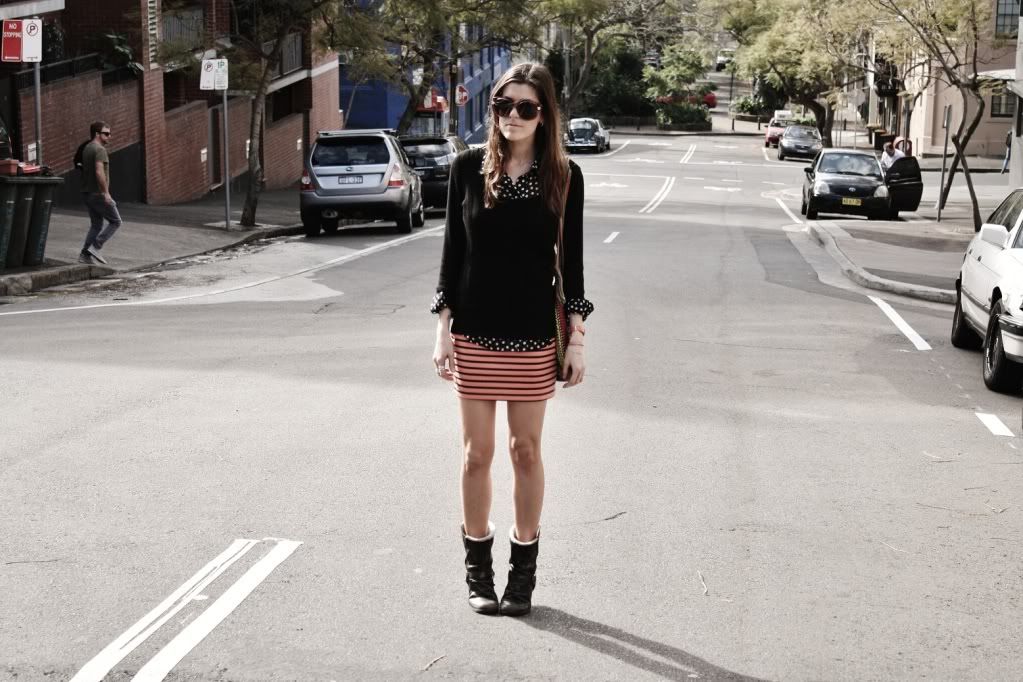 And a little bit extra… the silver name bracelet I'm wearing is from an amazing friend of mine whom I live very far away from now but will be very pleased to know that I still wear it often and it always reminds me of her. Because good friends are one of life's necessities.