Ooooh I've been a bad bad blogger! Sorry miss, I'll do my best to not let it happen again.
Found this jacket last Thursday, immediately fell in love and knew our first adventure together was to be Saturday. We had fun, Glebe Markets proved to be a perfect day and Neil proved himself amazing 100 times over staying to help me from beginning to end because it was ridiculously exhausting for this Baby Bubble incubator! At the end of the day, as soon as we stepped foot inside the house, I was lying on the couch having a snooze, waking only to stuff myself waaaay too full of pizza. Eyes bigger than my belly!
Thank you to everyone who visited, muchos love.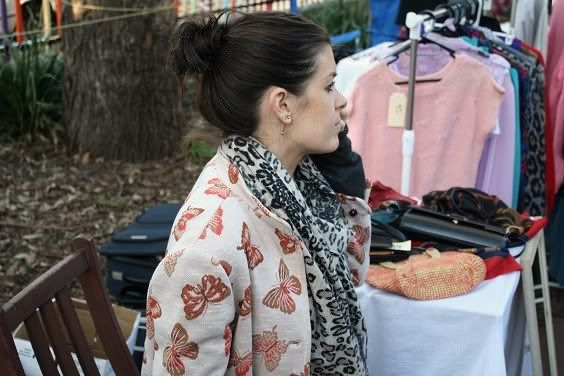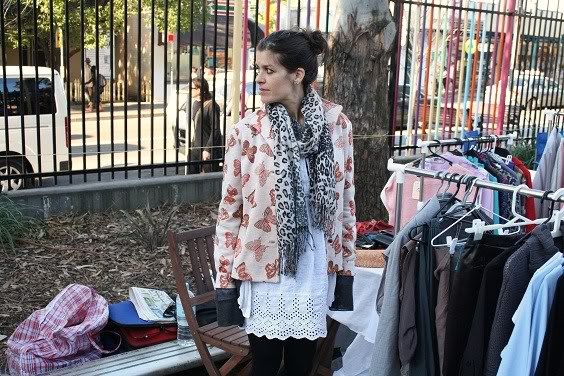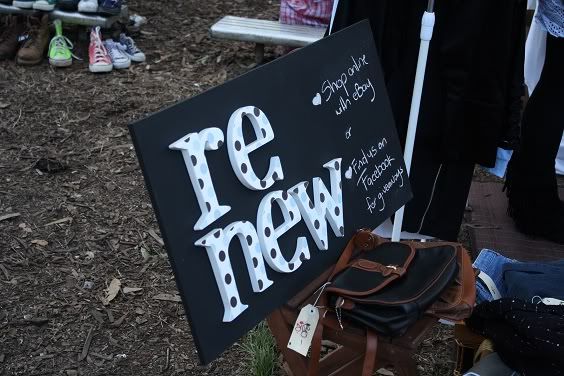 Jacket – vintage
Dress – thrifted