I've really been feeling the effects of pregnancy these past couple of weeks and it's left me feeling a little uninspired. My week long hiatus from blogging didn't even rouse one little iota of guilt, which is a first. Apart from feeling absolutely massive (which I know I'm not really but it still feels that way) and having to face facts that I can no longer devour an entire serving of… well, anything without feeling like my sides are about to pop, I've been becoming increasingly restless which does not lend to good work focus.
Bad Baby Bubble, causing me distraction!
Anyway, that's enough of that.
The backstreet behind my house is a plethora goldmine of a dumping ground; I've seen many amazing things out there that certainly don't deserve to be outcast and left to the mercy of the elements. So, in full gypsy form, I've rescued and found new uses/homes for numerous items over the years but the latest gem is definitely my favourite - this old armchair is now destined for a reupholster to continue a lovely life in the Baby Bubble's room. Considering we don't yet actually have a Baby Bubble room (we need a new home otherwise she'll be sleeping in a drawer!) I'm not sure what I'm thinking of just yet, but I have no doubt it will all come together in due course.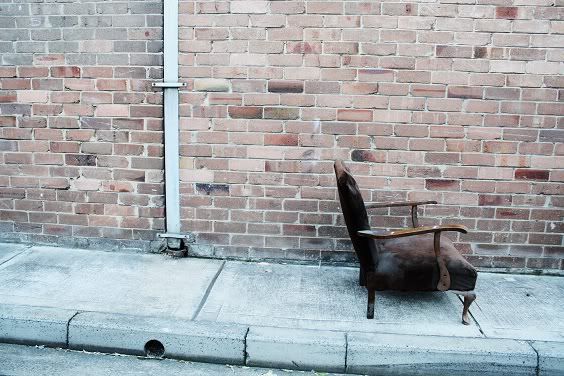 This Bec & Bridge blazer is currently listed for sale
here
.
And don't forget about my
giveaway
, being drawn this Sunday pm.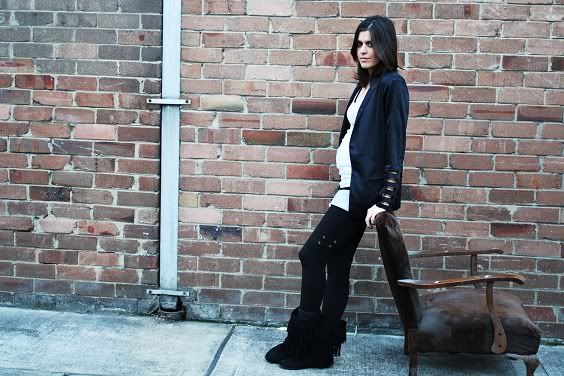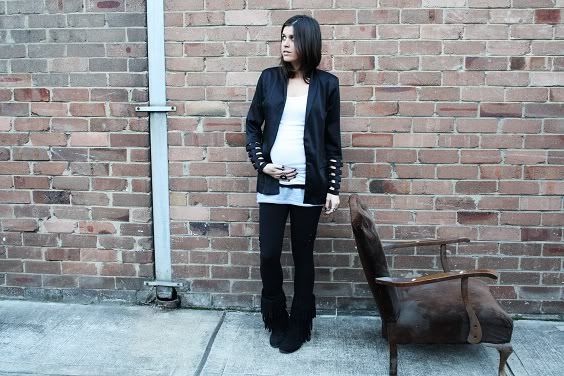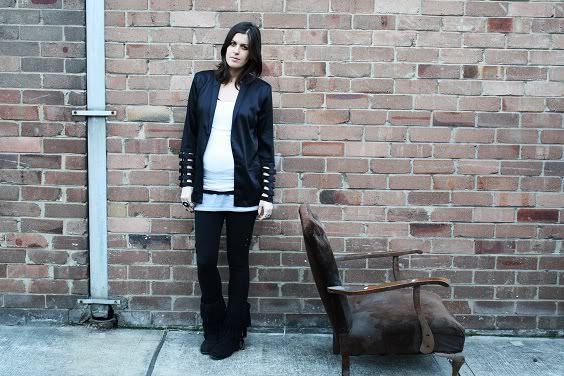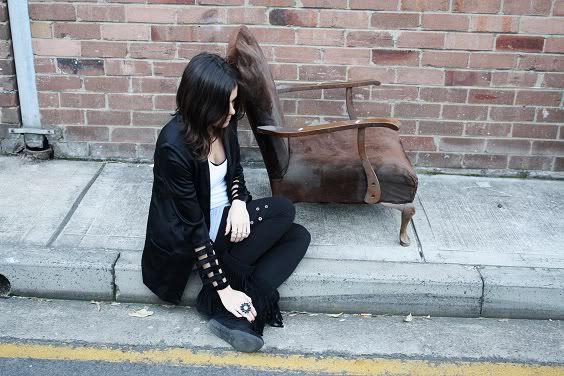 Blazer – Bec & Bridge – in store now
Singlet – Bonds
Skirt – thank goodness for Supre and their cheap stretchy skirts!
Leggings - Cashmere