I'm not sure what it is about winter but I always become obsessed with eating ice cream. Crazy I know! I barely go near it in the summer months but come winter I'm all about ice cream in front of the heater! Anyway, seemed like a good idea to leave this one melting for some photos of the new 'Itza' ring I received from LuShae Jewelery the other day (thank you Sarah), which I'm totally loving; it's chunky, it's black, it's silver and it's got that shiny new look that my jewellery never seems to keep!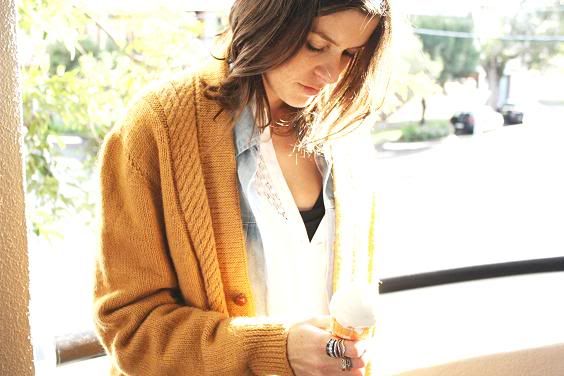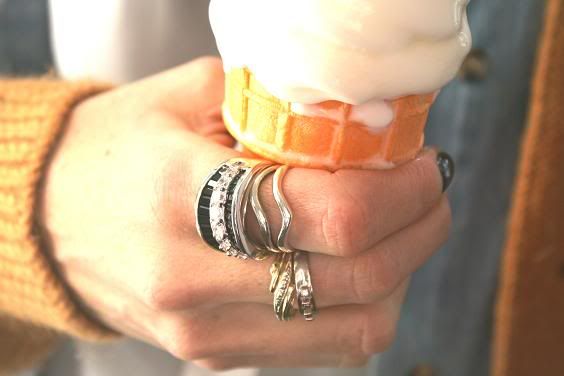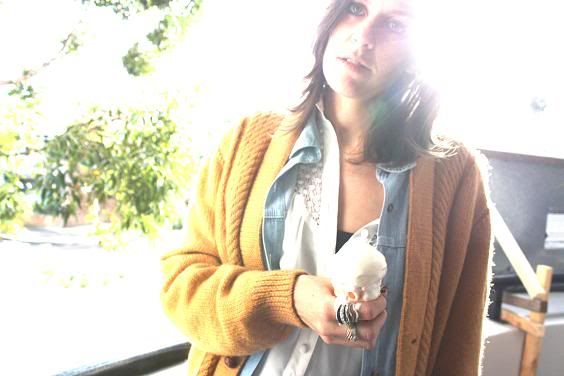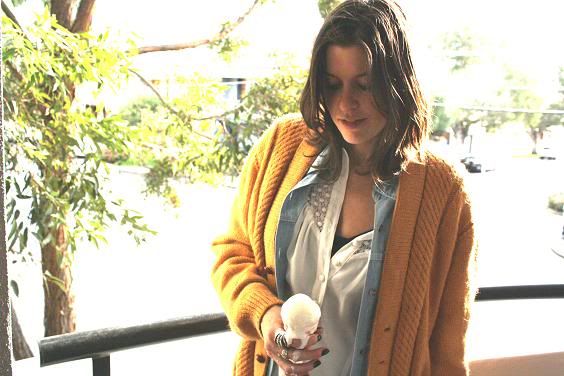 Also, very exciting, this Saturday I'm (finally) hosting my re:new stall at Glebe Markets. Neil and I spent this afternoon brainstorming over hot chocolate and putting together a neat little re:new blackboard sign, to be unveiled at the stall. He's a clever little egg that boy of mine!
This cardigan will be finding its new owner there, along with countless other vintage goodies. Plus I've also got a handful of designer pieces waiting to find that perfect spot nestled within your wardrobe.
White gold ring – vintage