I seem to be amassing quite a collection of white dresses and shirts, all in varying degrees of solid to sheer. Seems to be my favoured colour of the season. Most seasons!
Failure on the footwear rotation quest today.
Had the best lazy day today, picnic-ing in the park with some interstate visitors; lots of winter sun intake, eating far too much for a belly already accommodating a baby, dog watching (hours of entertainment for me), rocket launching (not us) and so many M&Ms I've got a chocolate headache.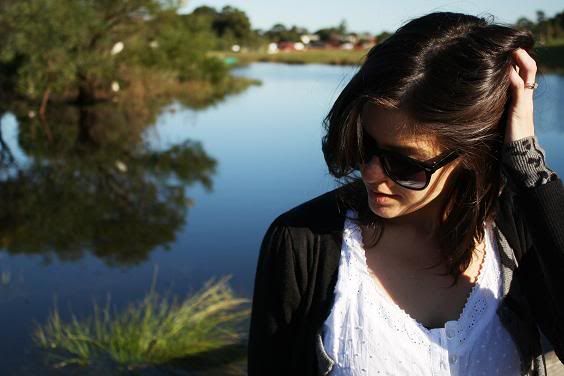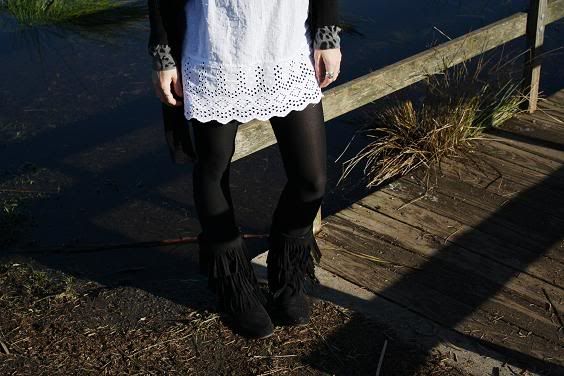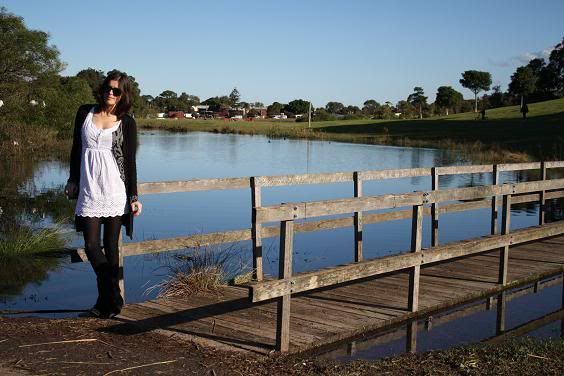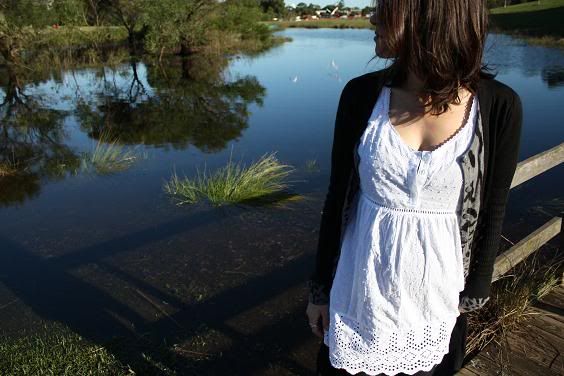 A massive thank you goes to Emma at the Vintage & Retro Sale held this weekend. It never ceases to amaze me how lovely she is to work with. Plus a VERY cute little retro all-in-one was gifted to Baby Bubble that I am absolutely in love with and cannot wait to use!