I was feeling pretty good this week until my lower back started to ache all the way down my right leg, then I wasn't feeling so good! I've also been having the occasional Braxton Hicks both this week and last, they're not too uncomfortable yet but I still don't enjoy them. Thank God Neil is about as helpful and patient a man as you could possibly ask for when pregnant.
I thought I'd make myself feel better and wear out this new dress (which I somehow managed to get dirty in about 10 seconds flat) for our

photos, another item that I think will be on very high rotation over the next 4 months.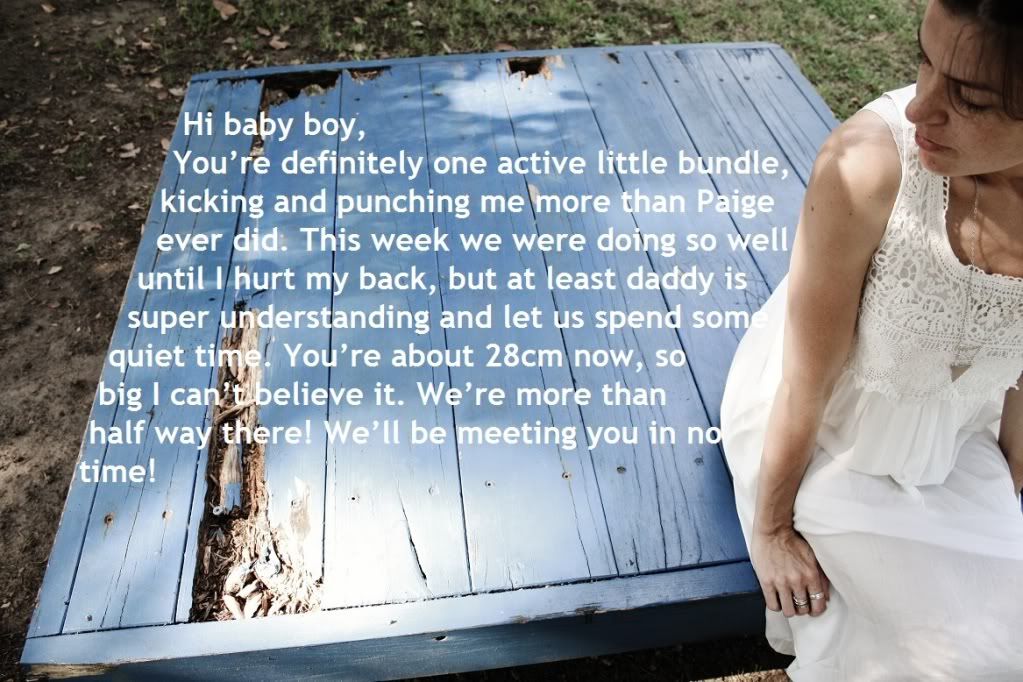 What do you mean get out of the way, can't you see I'm just enjoying my juice!