I've never really been one to 'invest' in hats; I think it's because of the limited use I imagine I'd get from them, which isn't really reasonable seeing as I've bought plenty of things in my lifetime that have only ever been used on a handful of occasions.
Busy week this week with loads to share with you, including the next theme for the Thrift Exchange. I've barely got time to scratch myself these days and still, every morning when I grudgingly

wake up I think 'So tired, must go to bed earlier tonight'… but I never do!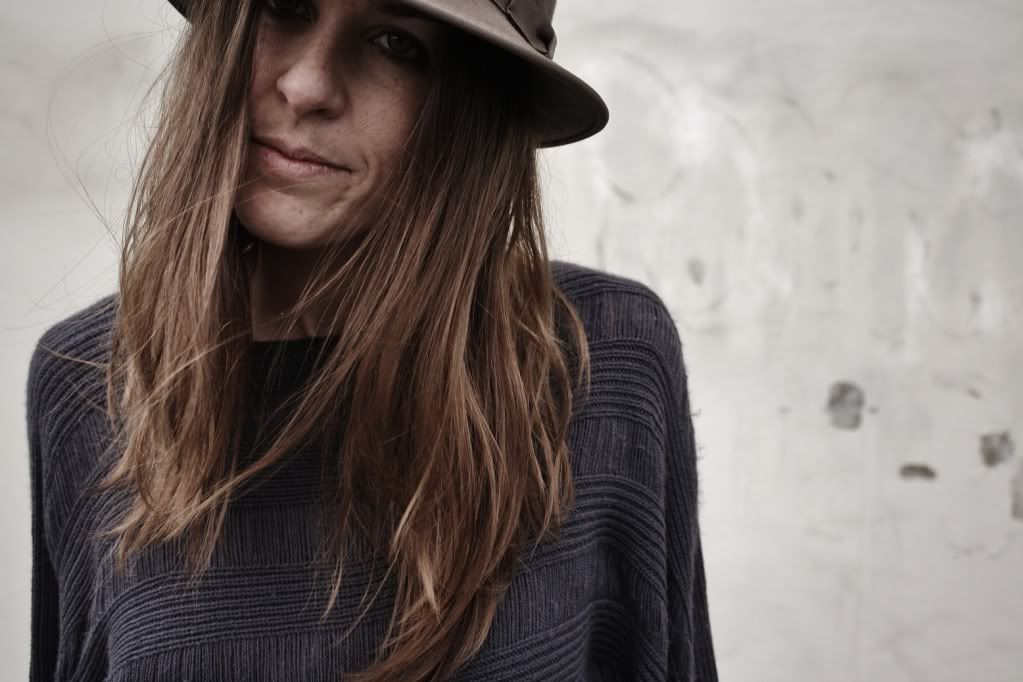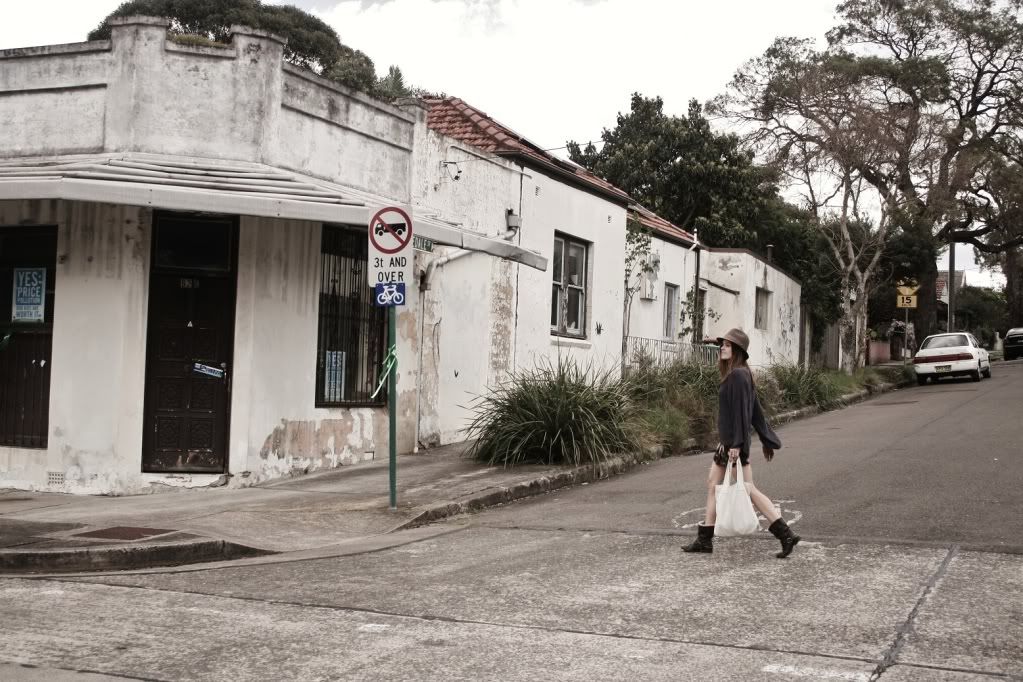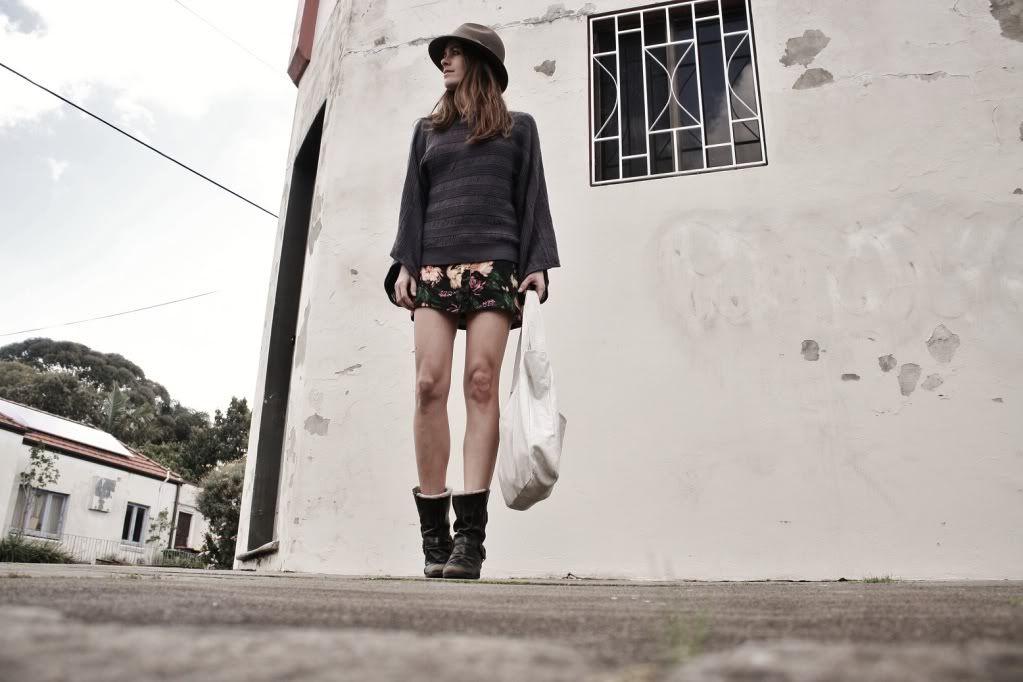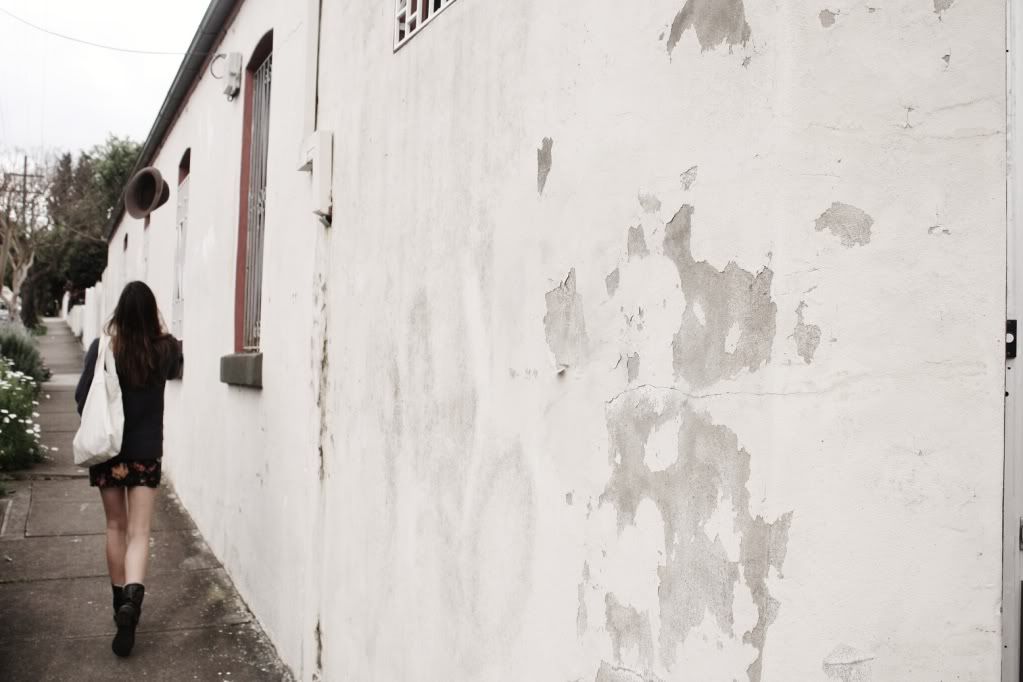 Dress – thrifted Leona Edmiston

*

Jumper – thrifted

*

Bag – French Connection