It's no secret I'm all about easy comfy pieces and this shirt is so freaking breezy and light it's not funny; I'd wear it every day if I could, although it creases like a mo fo everytime I so much as look at it!
It arrived the same week as these boots; I think they were made for each other.
I kicked myself for missing out on the 'Ashish for Topshop' leopard wedges when I first saw them in 2009 so I wasn't making the same mistake again when I saw these. And they're comfortable. Seriously! For a 4.5" heel I could walk in them all day, I kid you not.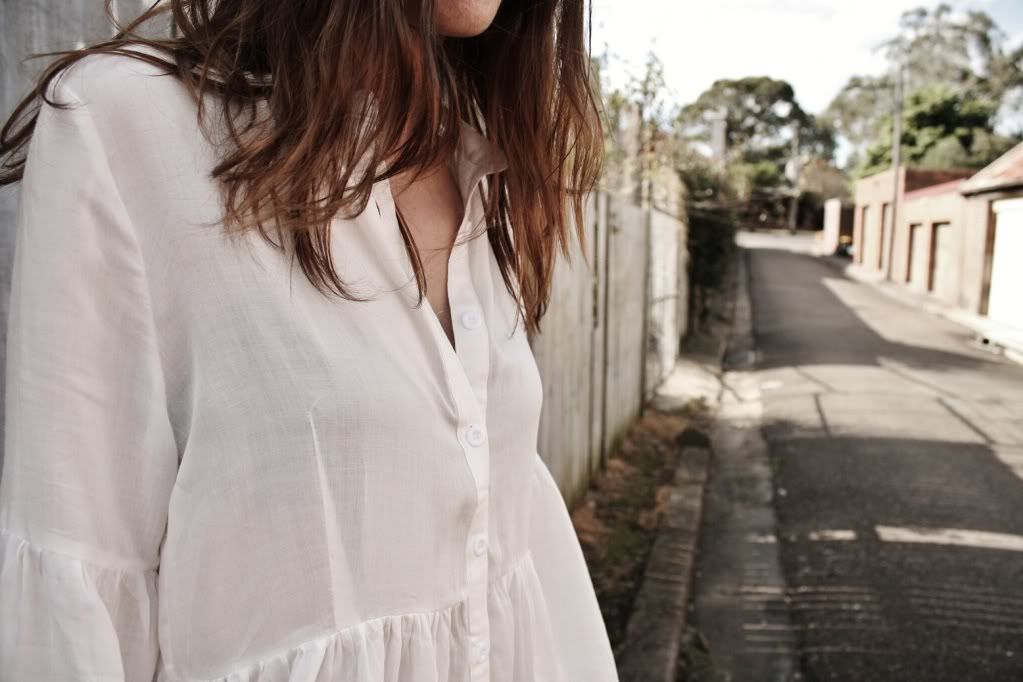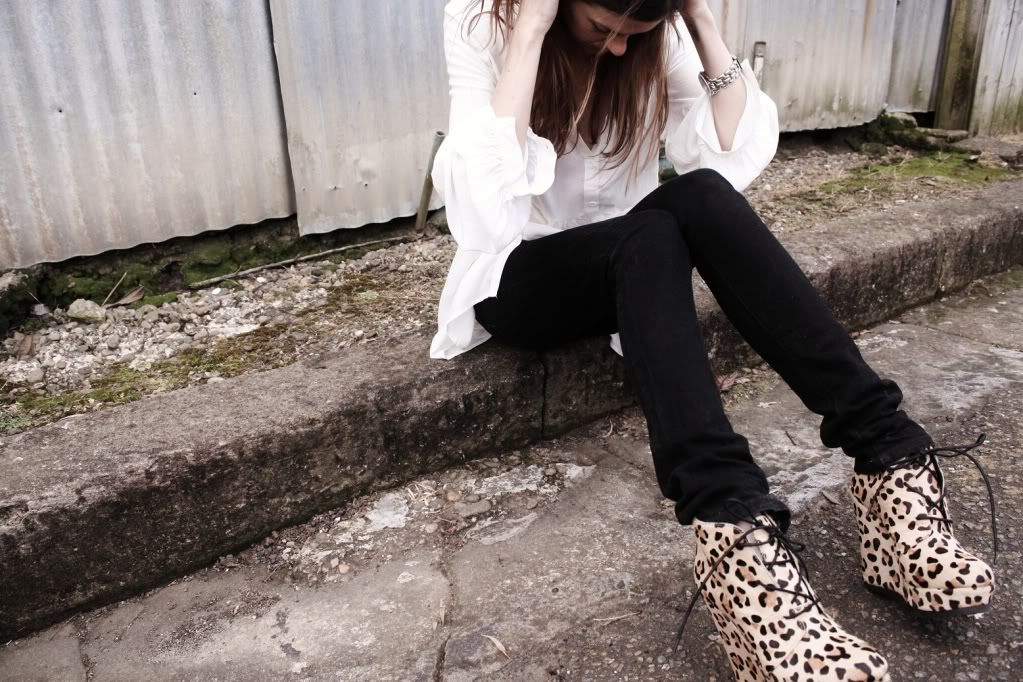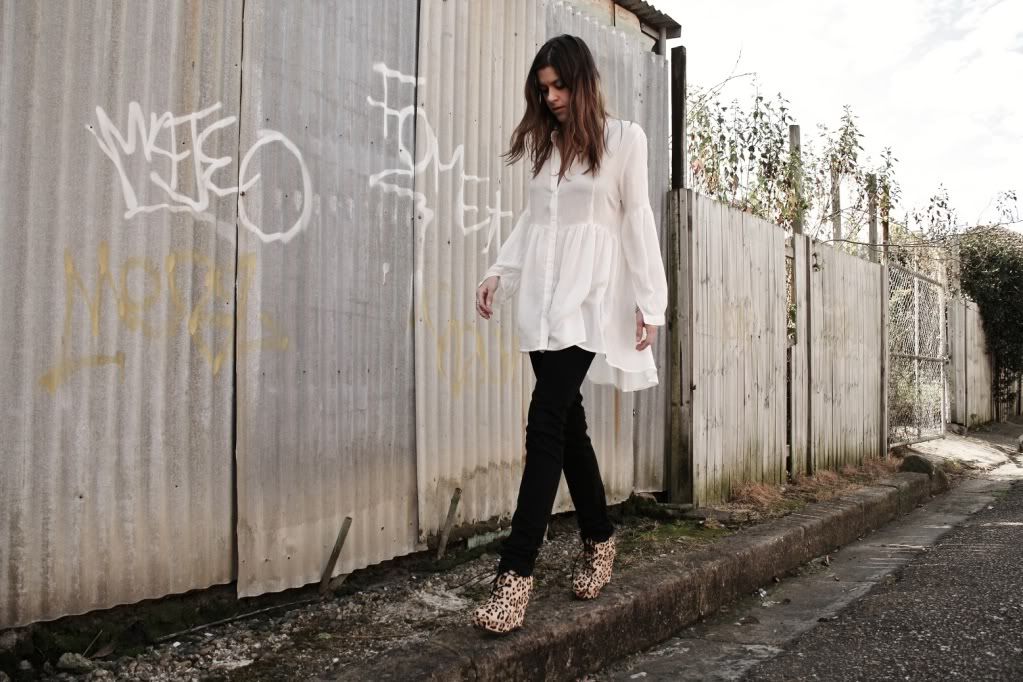 Top – Stylestalker

*

Jeans – Gripp Jeans

*

Wedges - Topshop