I love it when blogging crosses over into real life and I get to meet the person living in my computer screen.
Sunday afternoon I enjoyed a couple of hours drinking tea with Lauren from Your Only Blackswan, surrounded by women knitting and chatting and reminding me of what I once knew but have no idea about now!
She is… crazy wearing bare legs in winter!!!!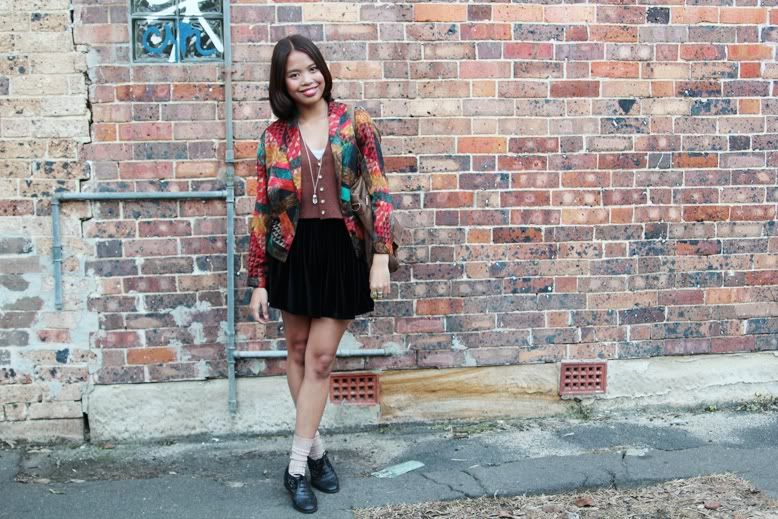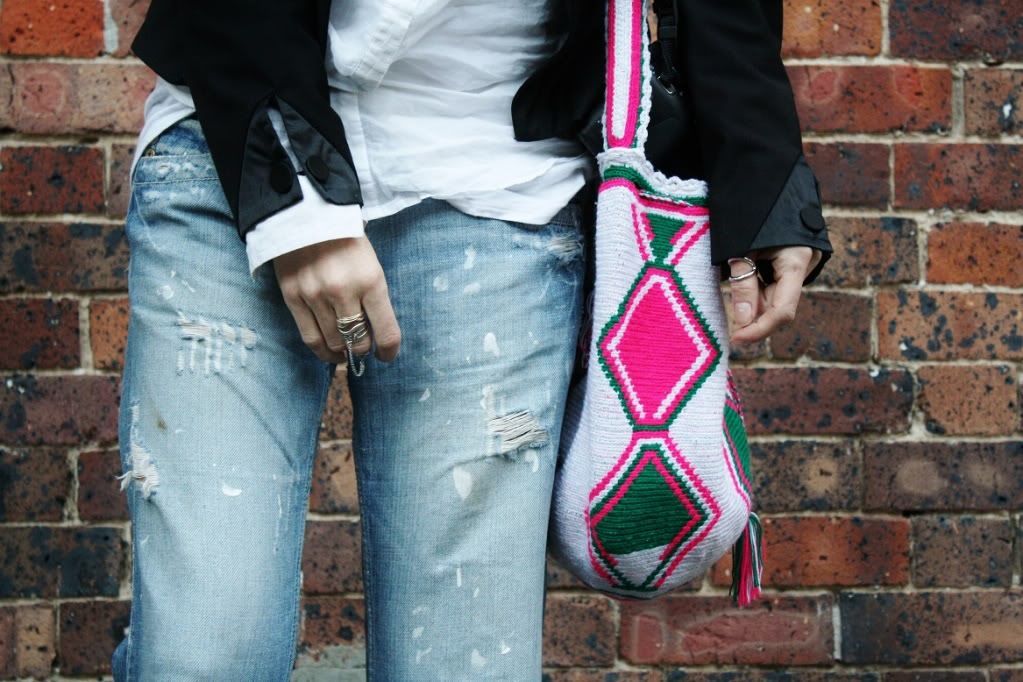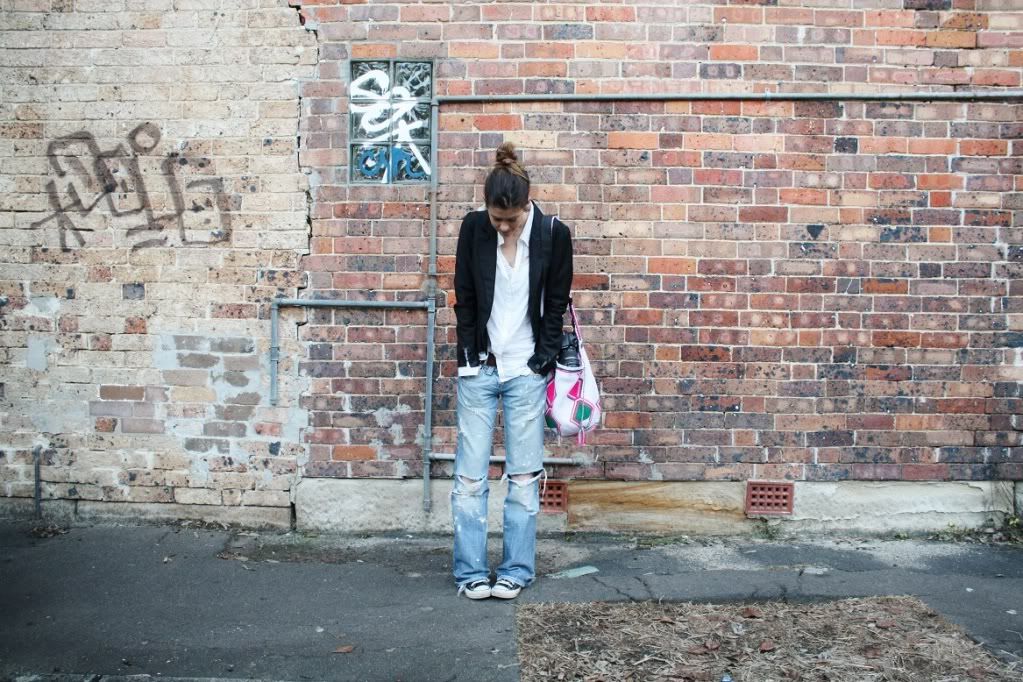 I'm wearing - Blazer – Bardot

*

Shirt – thrifted

*

Jeans – River Island
Lauren wears – Skirt – American Apparel

*

Jacket - thrifted