Neil and I snapped these pics a couple of days ago when the weather wasn't quite as fiery as it is now. I quite like the complete

bagginess of the arms on this cardigan

, kinda makes me feel a bit bag lady the way it just hangs off me and swallows my hands! Plus I like the cute hood!
So I'm in QLD now, dodging the sun because it's about a trillion degrees and I only like a faux tan. NYE celebrations this year involve Neil, Paige, a hotel room picnic and a sneaky bottle of champagne; baby's don't equal midnight parties unfortunately.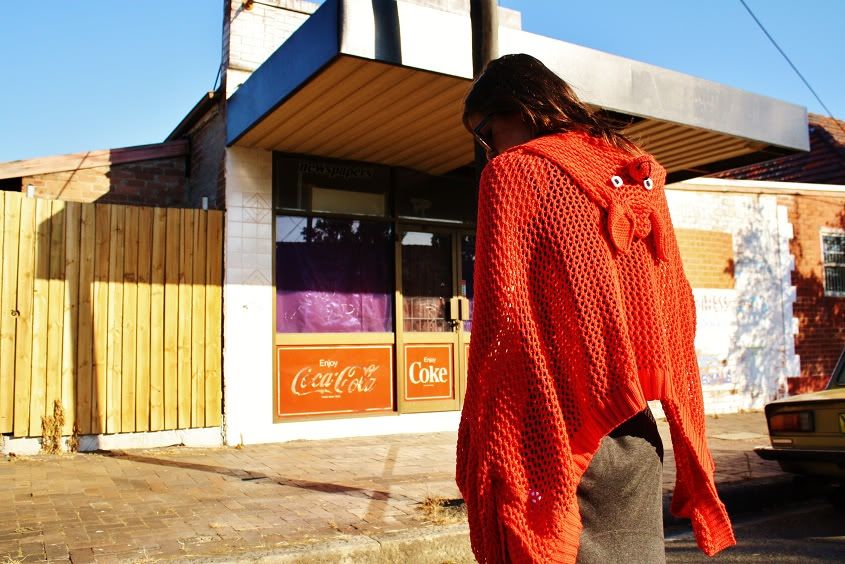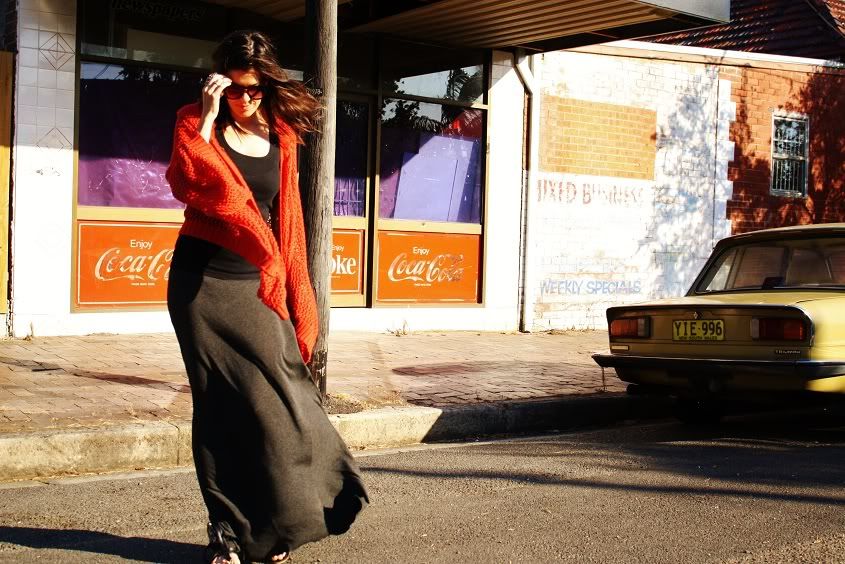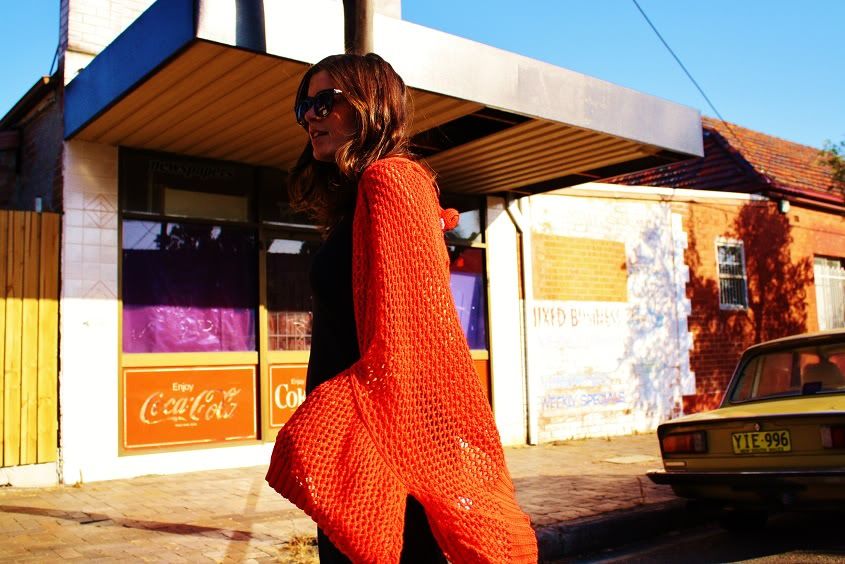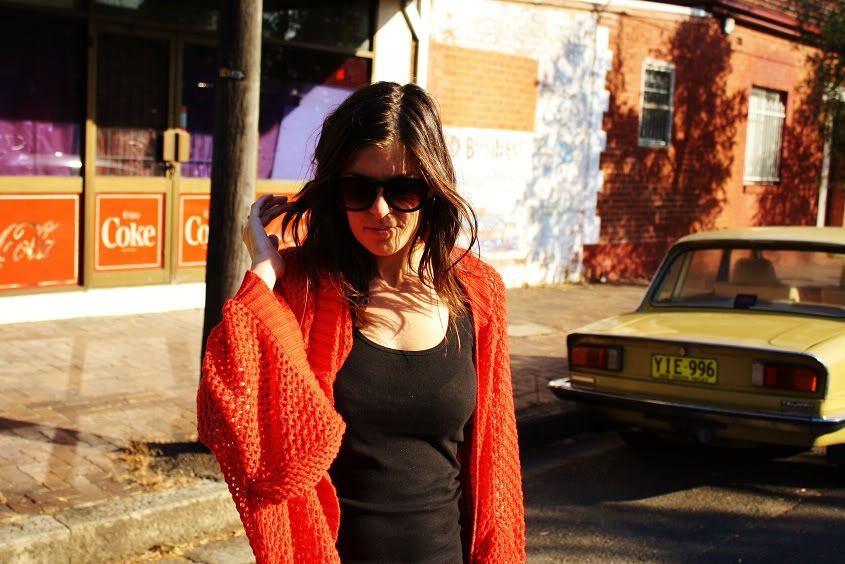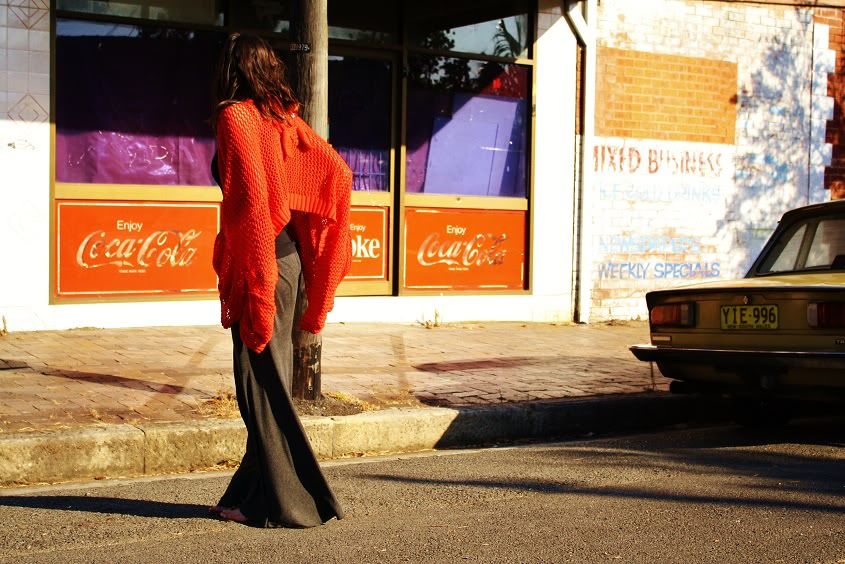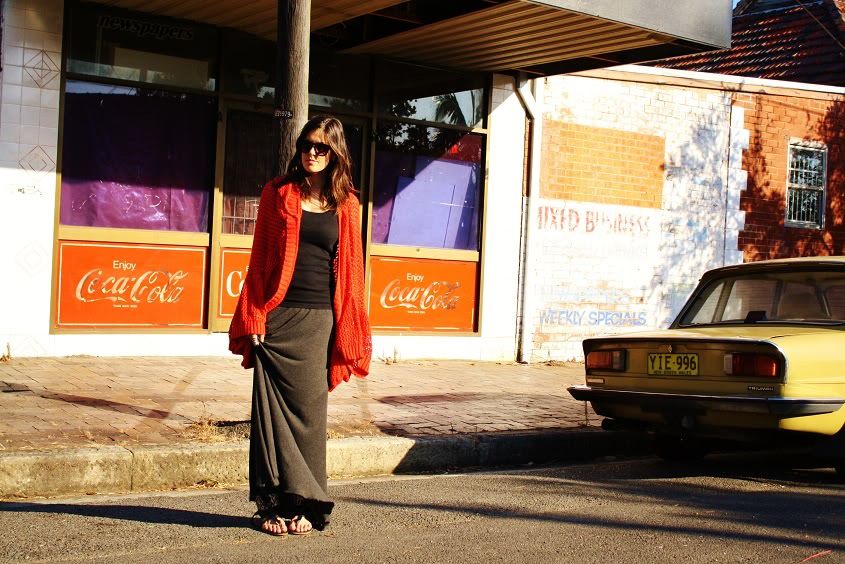 Bunny wrap – Fairground via
MIISHKA