I know everyone is saying it, and everyone says it every year, but I cannot believe that the year is almost over. Already! It's gone by so fast I barely noticed it; I'm only just getting used to writing 2010 and now it's about to change again! And let's not even get started on the fact that Paige is 8 weeks old now. 2 whole months!!! I spent some time looking back through our photos of her and she's already changed so much, almost makes me shed a little tear.
I seem to be favouring these little dresses with
interesting backs
. This one has somehow made it from the store stock rails into my own wardrobe as well. Hmmm… how did that happen!
Be sure to have a look in the
re:new store
, I'm listing new finds every day.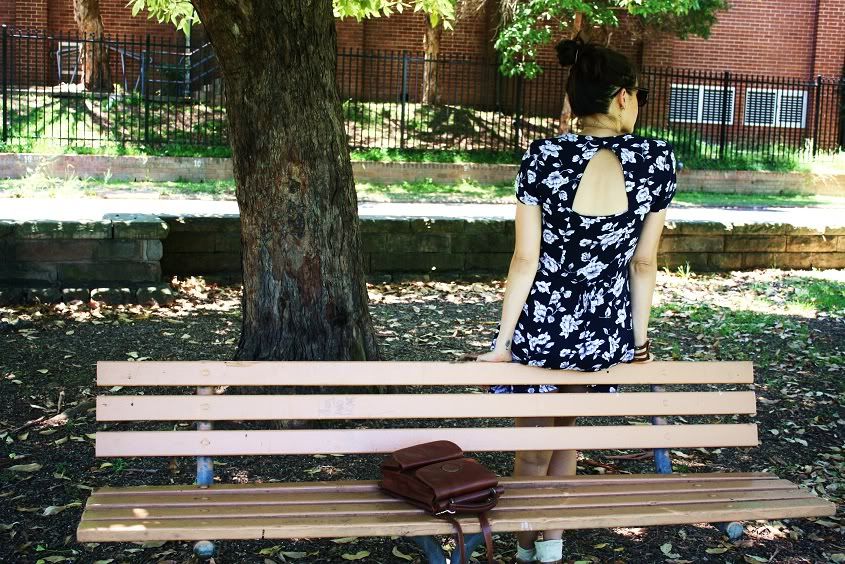 Dress – vintage
Shoes - Target
Sunglasses – Surry Hills markets