First birthday parties are always fun right, and no I don't mean of the children's variety.
Neil's night, CO-OP, is turning the ripe old age of uno this weekend and it's going to be a very very cool event; As June's CO-OP is something of a special occasion, we're taking things out of the club and into a slightly different space, primarily so that the CO-Operative can indulge in the well documented delights of cheap alcohol and unabashed nonsense. We'll bring the DJs, the Funktion-One sound-system and the glitter-balls and you bring the drinks, the dreams and the dance.
There are some second release tickets still available here and I think you really should try to get down there on Saturday night. I mean, its BYO, it's in a warehouse (shhh, location is still a secret) and you'll dance the night away! What's not to get excited about.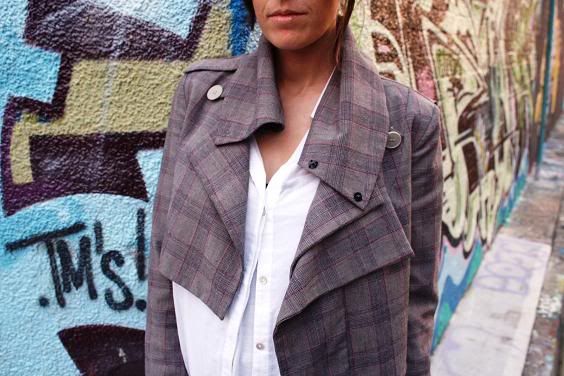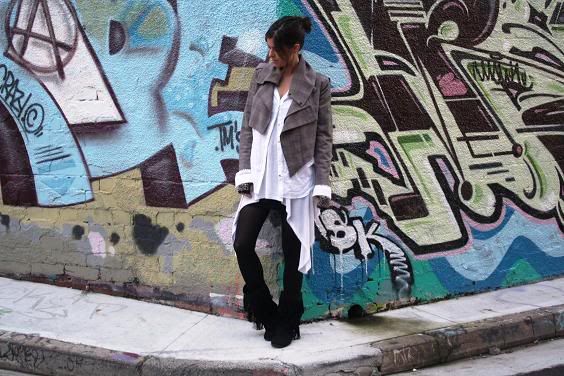 On a completely different note; this Mok Theorem jacket has held a particularly special place in my wardrobe for a couple of years now. I happened upon the label holding a stall at Glebe Street Fair, stopped dead when I saw this baby on its hanger and promptly snapped up the last one in its size. We have been on the best of terms ever since!
Skirt – oh you already know, I'm wearing it to death cos it's the last skirt in my wardrobe that fits!