I think we can safely say, after taking these photos, that I am most certainly not a country girl.
Whilst I thoroughly enjoy staying at my parents' sprawling property I rarely venture past the backyard pool, which is in immediate proximity to the house. I most enjoy sitting on their balcony with a cup of tea watching the ducks and their ducklings splash around in the pond, the alpacas next door and listening to cockatoos, galas, rainbow lorikeets and kookaburras aplenty. However my brain temporarily forgot my skin's aversion to horses and nature and I dragged mumma re:new outside to take these shots (after spending 30 minutes going through her jewellery drawer piling on a variety of bracelets and chains belonging to both her and my grandmother), during which my sister's horse came over for his 15 minutes of fame after opening the gates on his own. I don't know either!
Honestly, we were down there for all of about 15 minutes and I've had to take 2 showers and apply slatherings of skin soothing aloe vera gel! Brooke + Nature = itchy!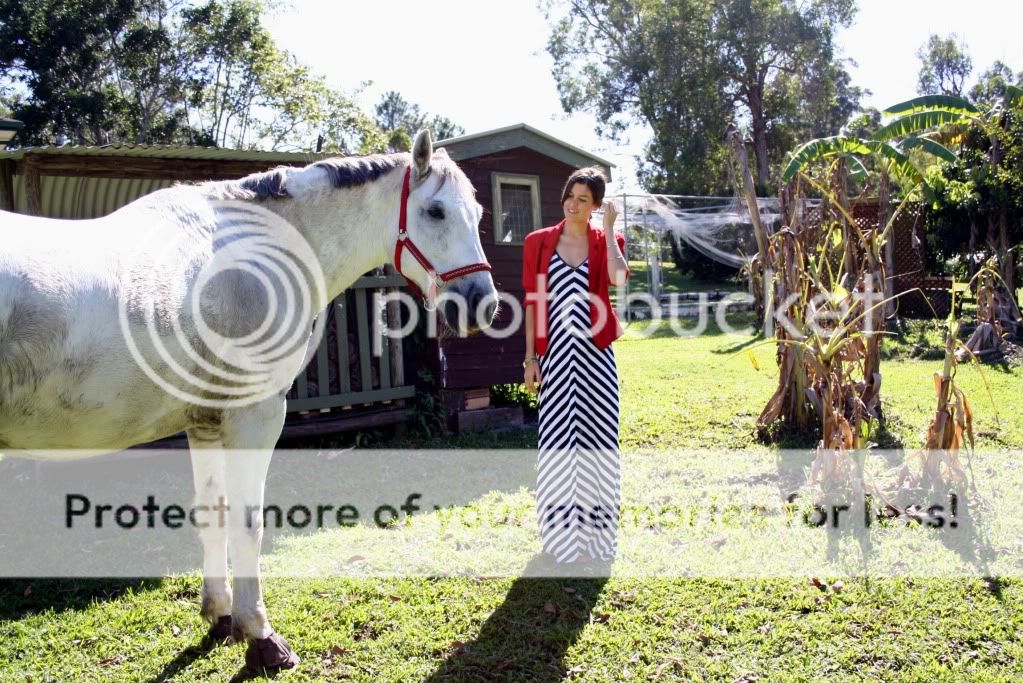 Dress - el cheapo buy #2 for unexpected stay away from home
Jacket - Cue, thrifted
Jewellery - vintage