Sorry, MIA! I just couldn't bring myself to blog last week; I've been so tired and super busy with renovations I needed a break from online and having to think too much about what I might be wearing. But Saturday I had a little catch up with Lauren so between the raindrops we shot some pics which was fun, she's always so good for a laugh.
So I looked back at some blog pics to this time last pregnancy and whoa mumma, I am so much bigger this time around! Some things are hard for me to gauge because I knew about Paige a lot earlier than this pregnancy but I feel like it's getting tough much earlier this time
(I'll never be to one to say I love being pregnant so bear with me over the next 3 months!)
, or maybe I've just forgotten?! Obviously it's not all bad; it's so amazing to now be able to feel and see his little hands and feet pushing me, he's pretty busy in there!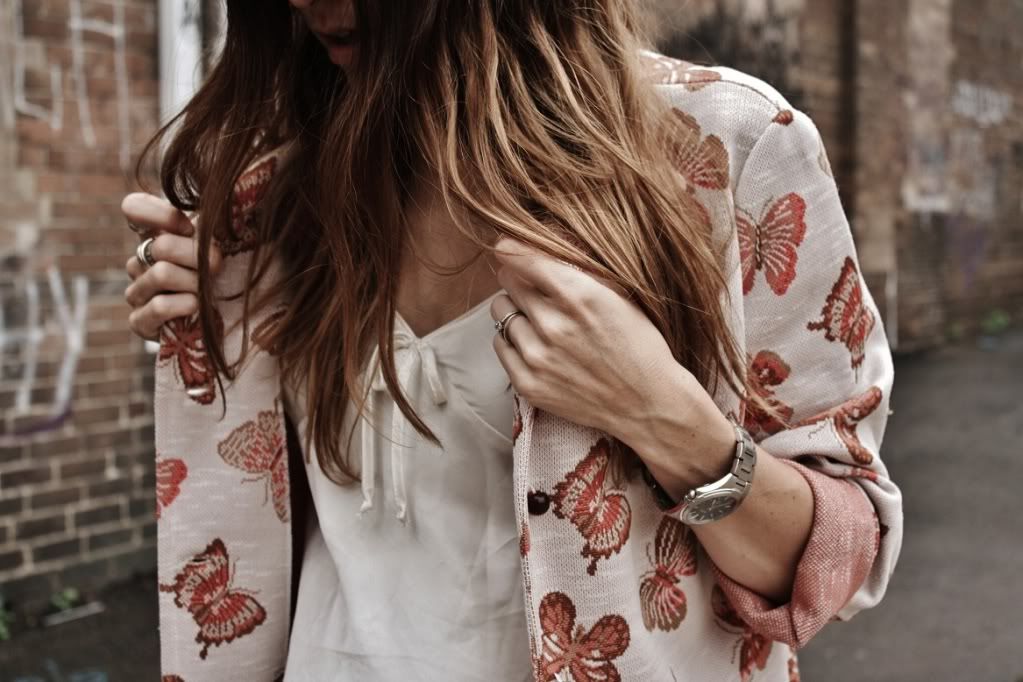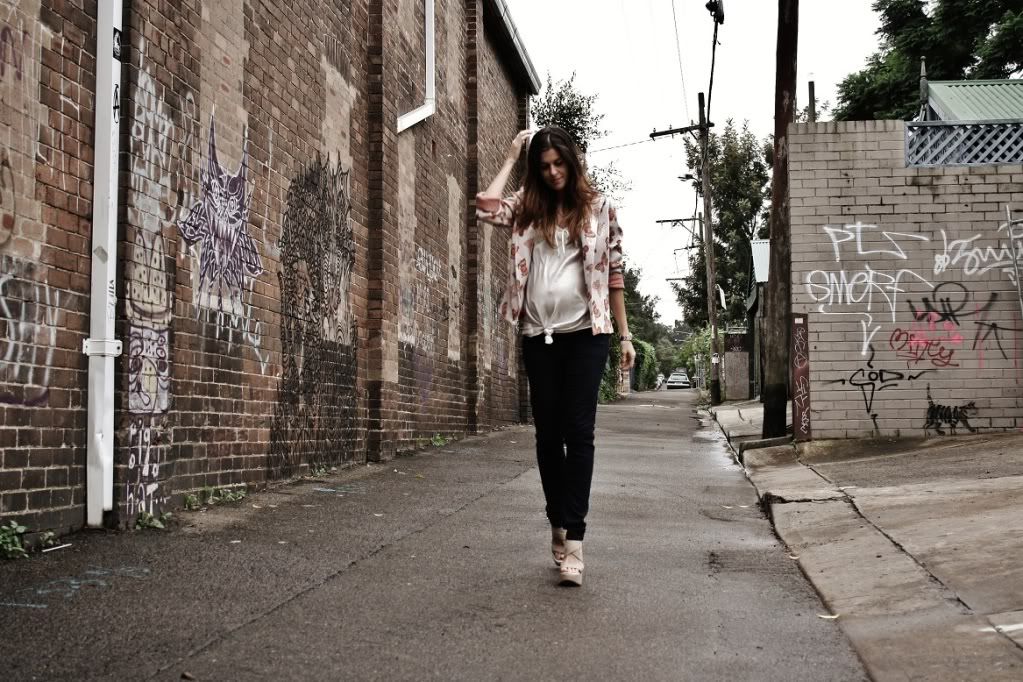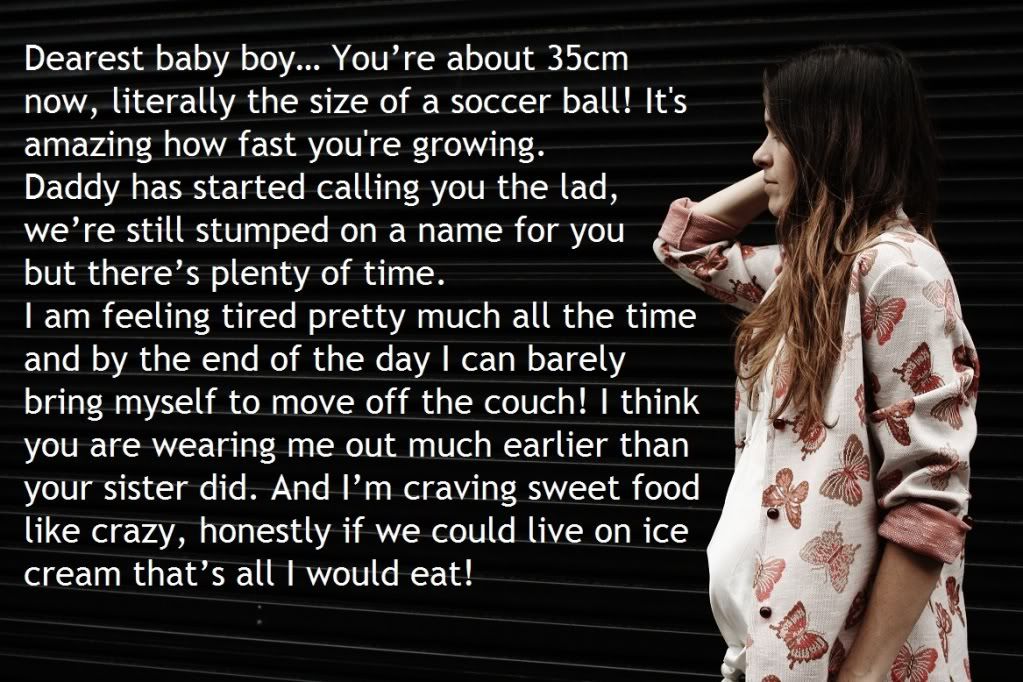 Jacket + slip (worn as a top) – vintage

*

Jeans – Topshop Maternity

*

Wedges - Nasty Gal