Some wonderful friends of mine in London

got me an asos gift voucher for my birthday which I used to treat myself to this House of Harlow leather cuff. Shame my wrists are too tiny and it almost falls off and knocks out whoever I'm passing every time I flail my arms around.
Which, as you can imagine, is all the time!!?!
Actually, when I'm wearing this knit my day needs to involve minimal flailing otherwise I spend all my time untangling myself from my

bag, my jewellery, my front doorknob, my seatbelt, my baby, those little teeth things on the cling film boxes… as if I have this kind of time in my day to spare!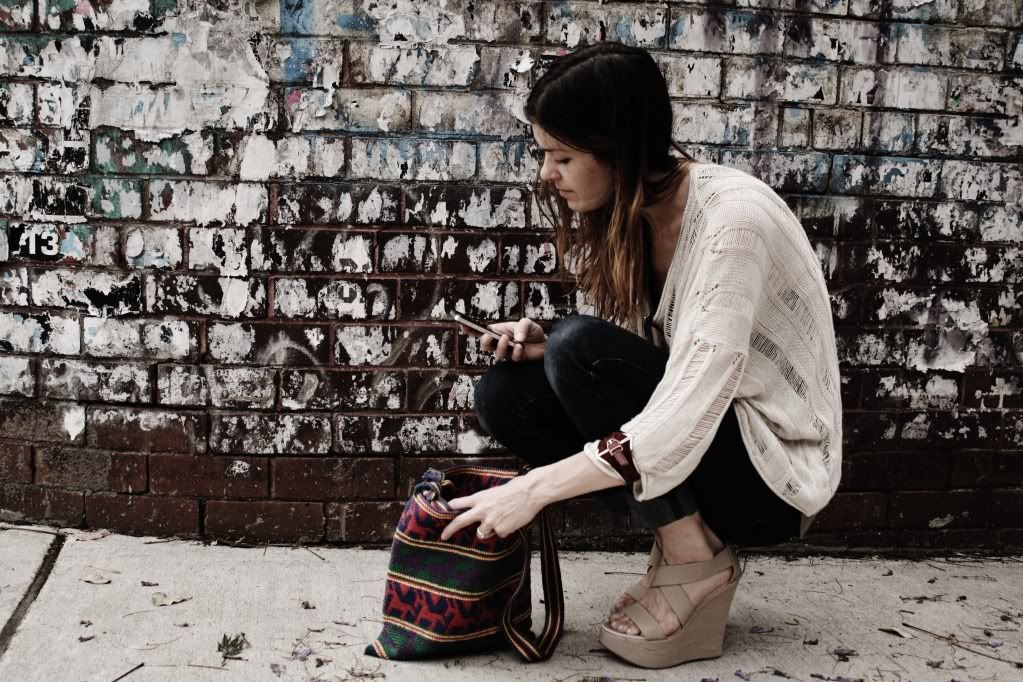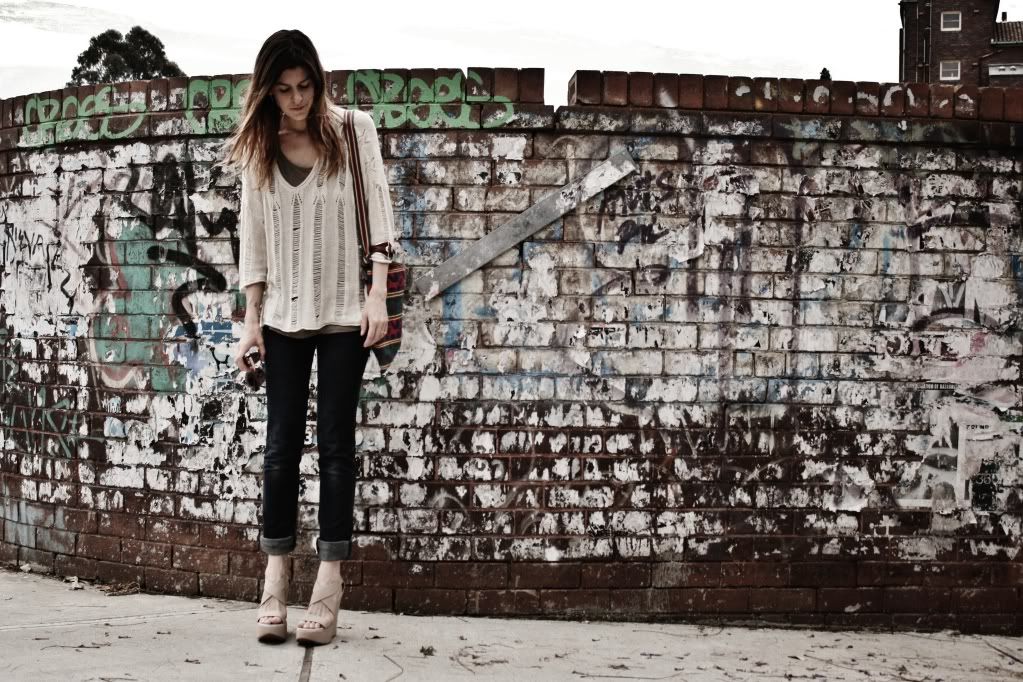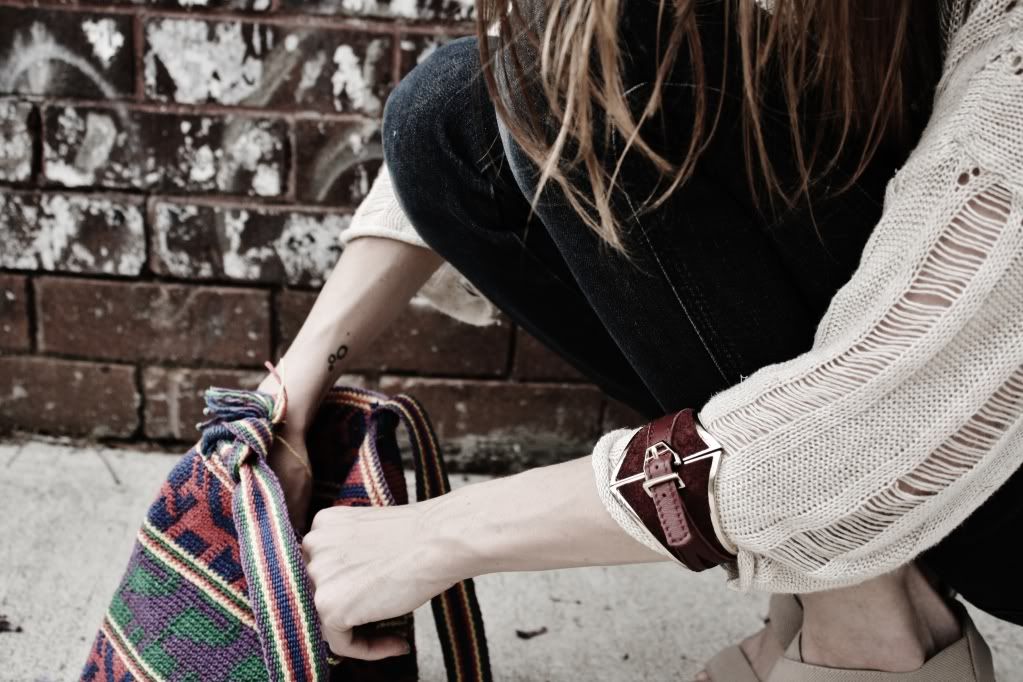 Cuff – House of Harlow 1960

*

Knit + Wedges – via Nasty Gal

*

Tank – Supre

*

Jeans – in need of replacement

*

Bag – vintage

*

iPhone – broken