This is the second Thrift Exchange result; the theme was leopard which was sooooo easy, you can find animal print everywhere and on everything these days.

My problem was more finding something that would still be open to a little interpretation, style wise.
Robyn sent me this skirt; short enough for my micro-preference at the front, and long enough at the back so that I never have to worry about flashing my grandma undies when bending over! And how cool are fishtail skirts when you're walking on a windy day. Pretty cool I'll tell ya!
I sent Robyn a blouse; you can see how she styled it up here.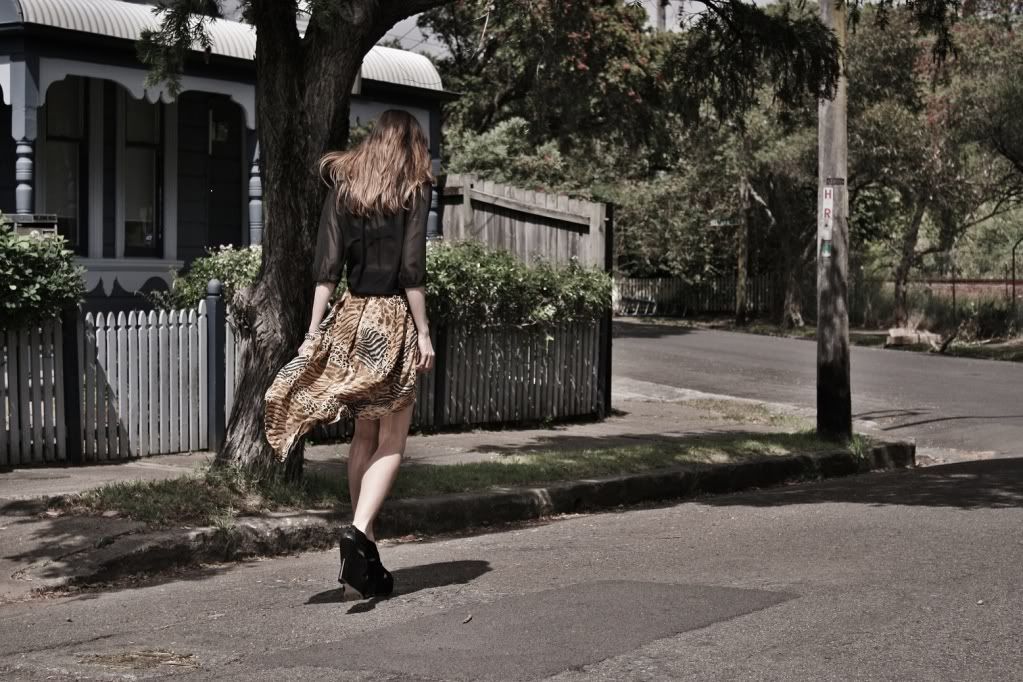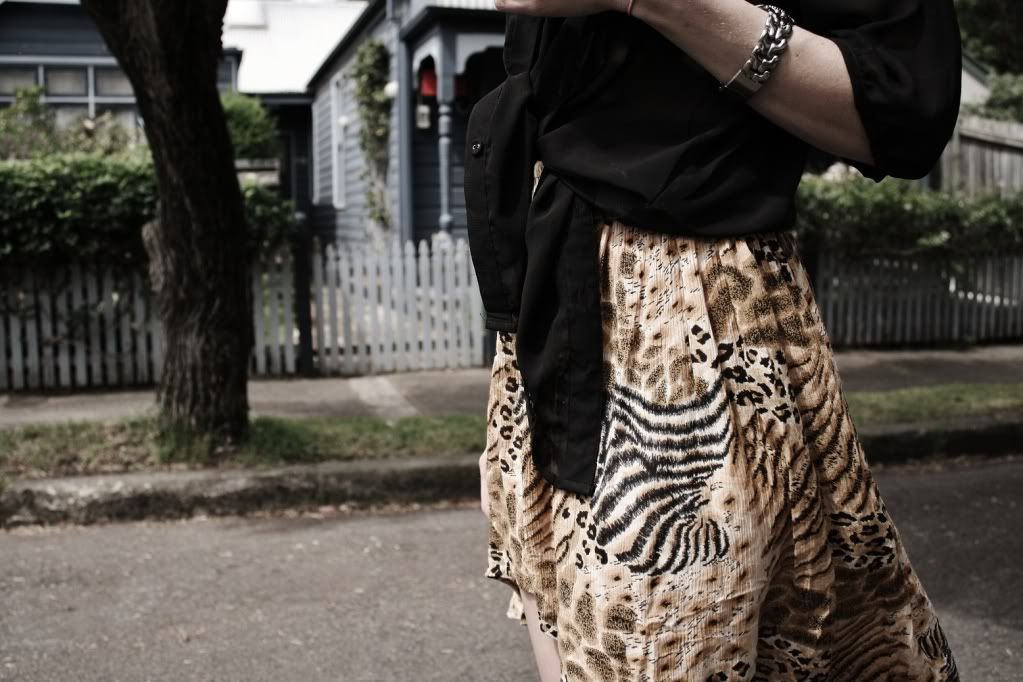 Skirt – vintage via Twitch Vintage

*

Blouse – thrifted