I was a dedicated wearer of flared jeans in my teenage years, after the unflattering baggy jeans moment passed. But it's been a long time since I last had a pair. These aren't flares, but they're they closest I have so they'll do for the moment.
No front on shots because I discovered a pumpkin stain on the front of my shirt after leaving the house. Paige's lack of table manners + Mummy's lack of concentration = necessary strategic placing of long scarf while walking in public.
And there you go, a nice little post about nothing!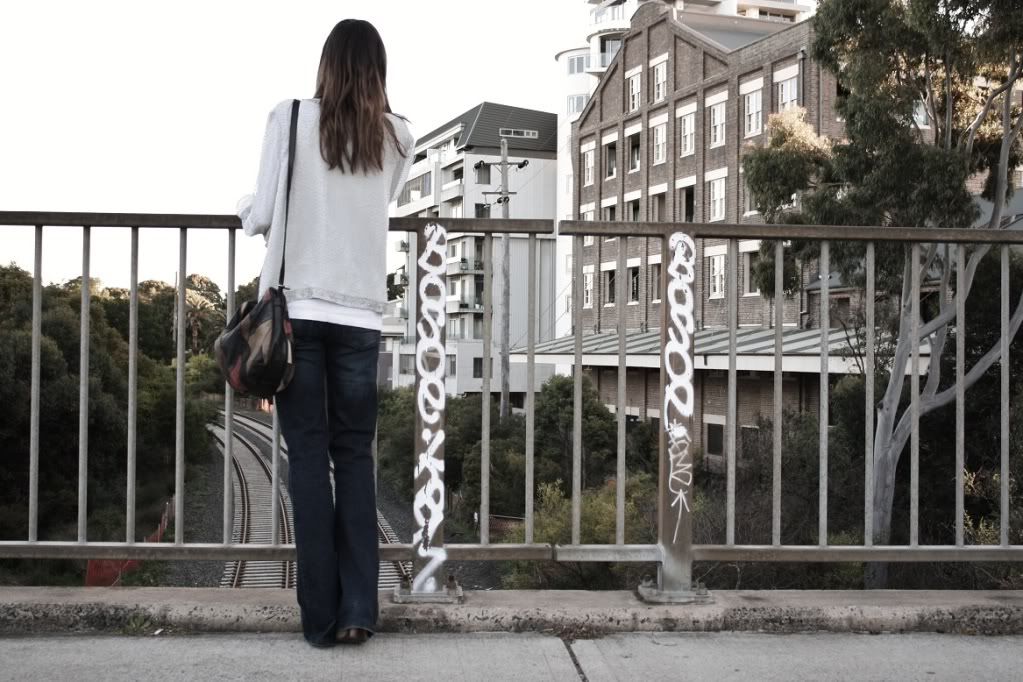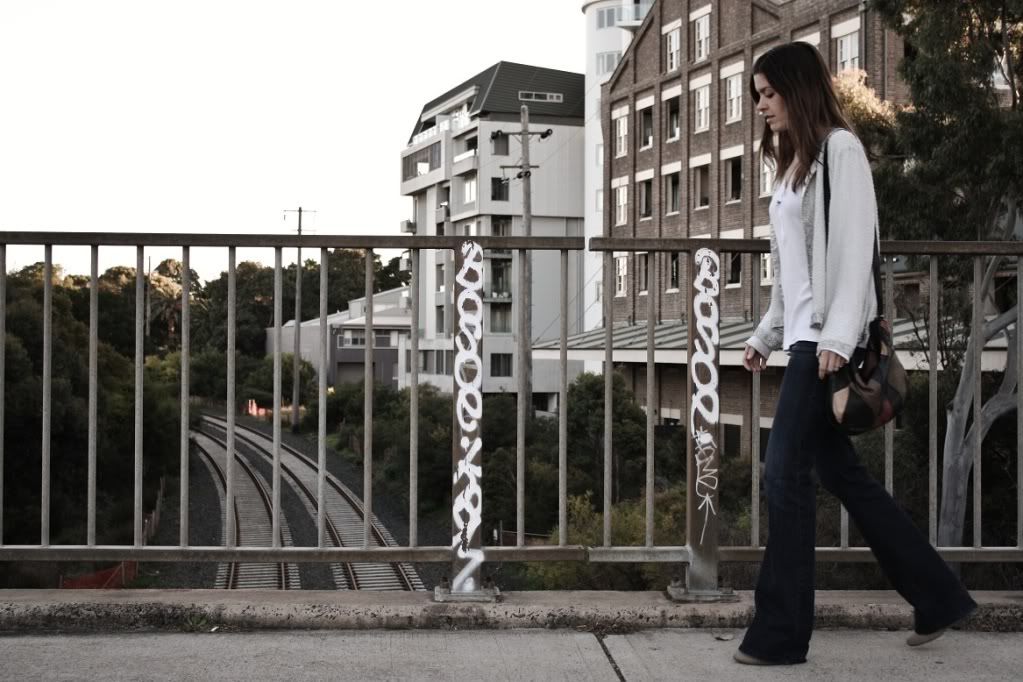 Jacket – vintage, here

*

Jeans – Gripp Jeans