A massive spider (the size of my thumbnail, massive) crawled up my neck after taking theses. And even though I saw to its death I still had the heebie-jeebies for the rest of the afternoon. You know that creeped out feeling you get when you imagine something with lots of legs on your skin. Eep!
We took these on the weekend when we were in desperate need of a little seaside coffee relief; I'm a bit disappointed that this cardigan has already started to go all bobbly. I guess it really is destined to become an inside-only warmer.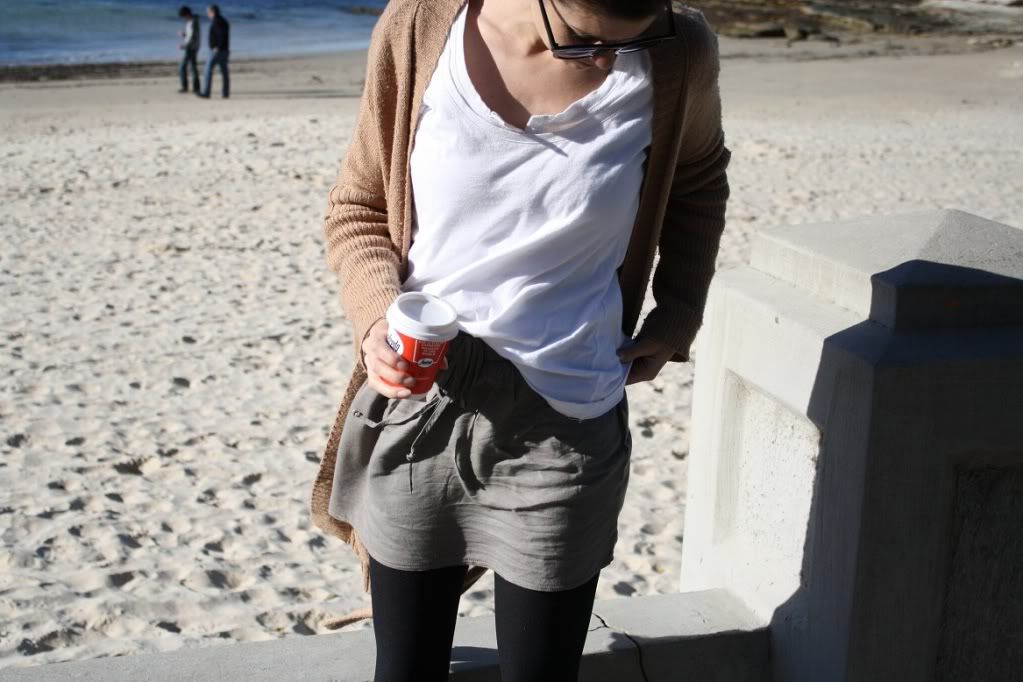 Look at my baby Bubble; she's getting so big! She's 8 months old now! This seems like such a long time ago.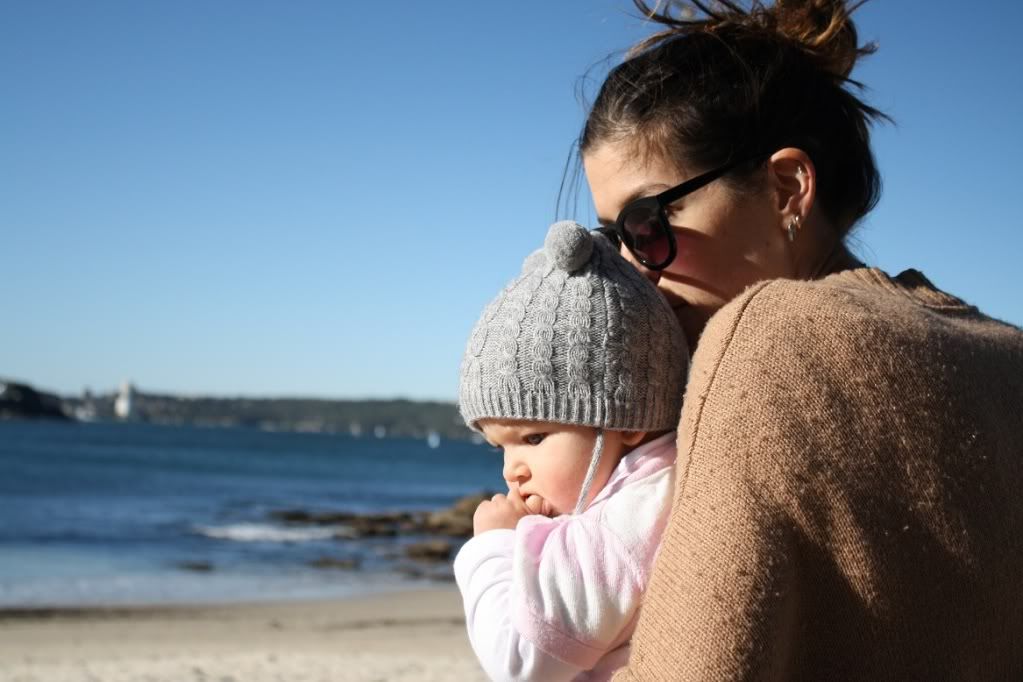 Skirt – Supre

*

Bag – vintage

*

Cardigan – asos