Some more 'look at me' coloured jeans. I almost almost put these out to the charity bin a few months ago. Nice save.
I
'm in (R)Adelaide at the moment with Paige having some nice quiet time away. It's cold. I'm cold. She's rugged up like I'd never get away with!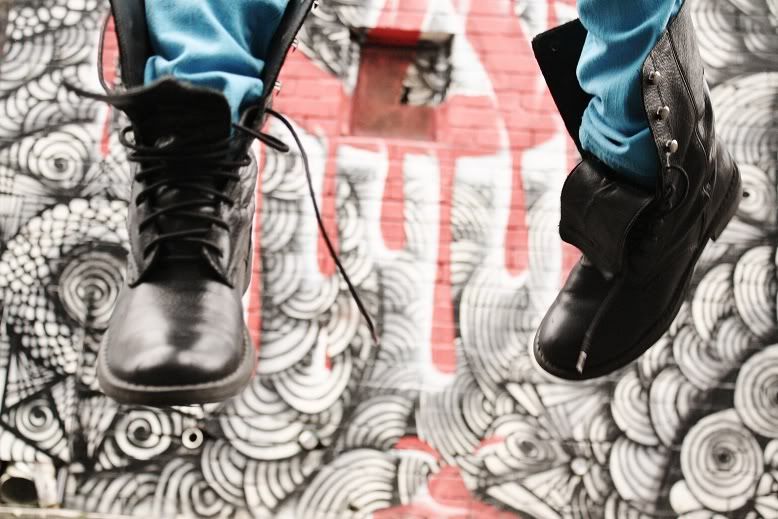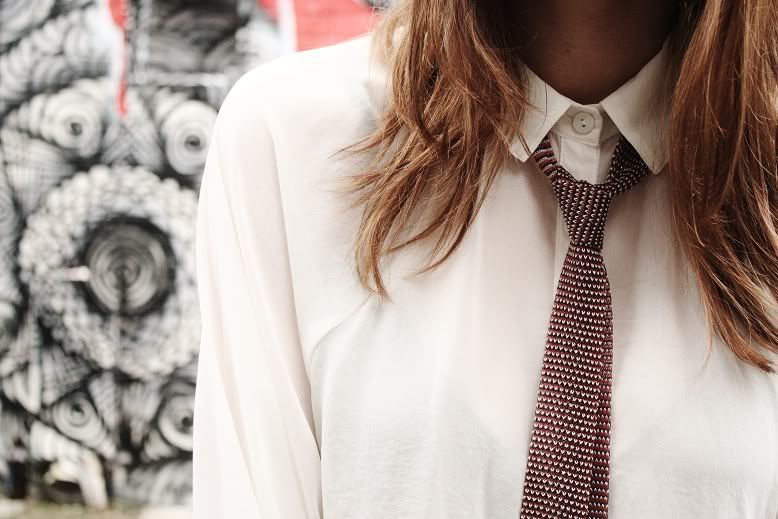 Twitter and I are becoming better acquainted these days. Join us.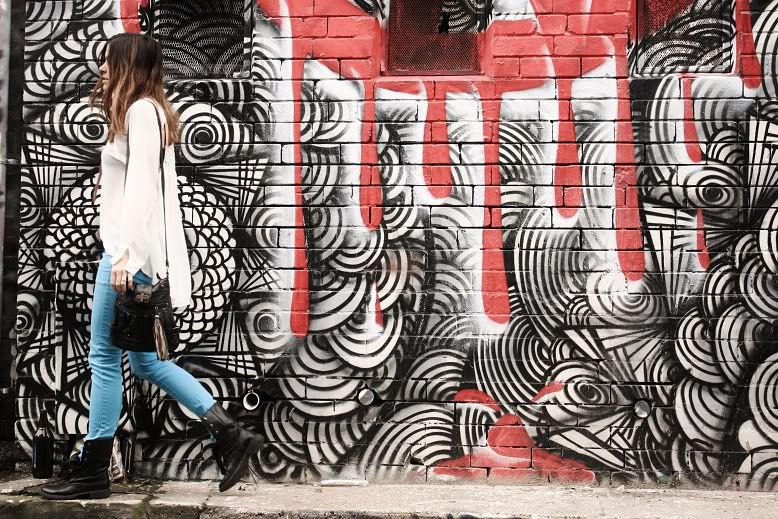 Jeans + boots – thrifted

*

Tie – vintage

*

Blouse – Topshop