One thing I enjoy immensely in winter is sunbathing so I made sure I stayed well away from anything remotely work related on Sunday (err… except blog photos) and spent some quality Neil-time in the park flicking through mags (I really should have taken just one, when there are multiple mags my attention never stays still long).
After throwing a couple of (ahem) hissy fits lately about how everything in my wardrobe makes me look bulbous (perhaps pregnant is a better word here?) I went for yet another layered white dress/white shirt/denim jacket get up because… well, just because I can.
If my outfit posts become a little sparser from here on in you know who to point the finger at!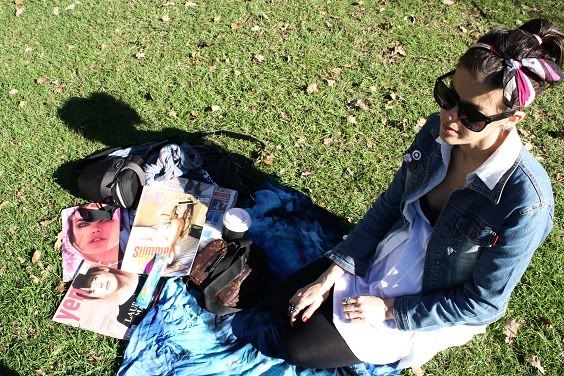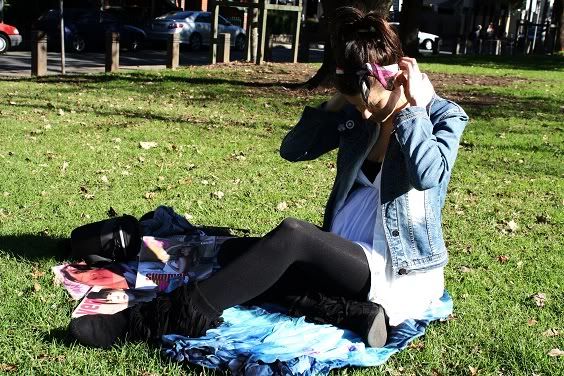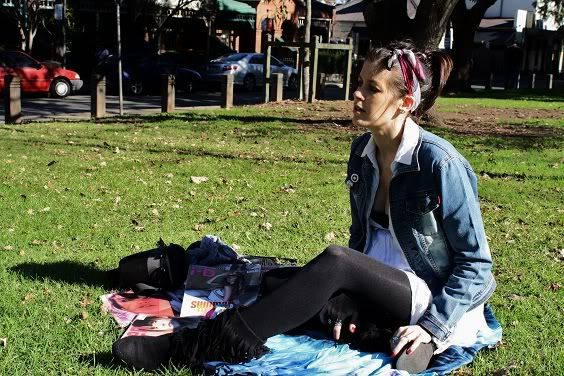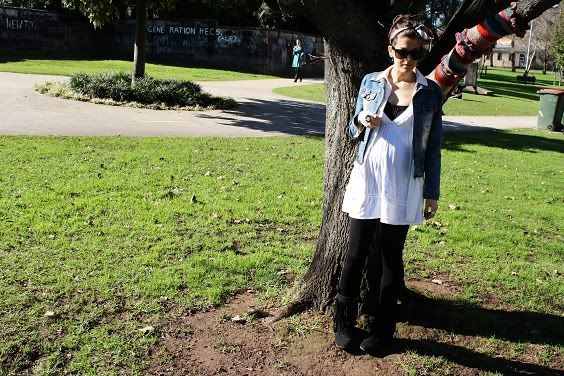 It was nice to chill out actually; we've really got our plates full at the moment with moving house / baby buying / work commitments / feeling exhausted by midday (well maybe that last one's just me)! I cannot wait to move into a bigger place and start setting up Baby Bubble's room and being more organised (oh I can hear you saying 'nesting instinct' while knowingly nodding your heads); it seems that while we've only acquired a few bits and pieces so far, our current place just keeps getting smaller and smaller while I keep get bigger and bigger!