But I am the worst cyclist because I'm scared of everybody else on the road!
After a visit to Copenhagen last year I was all inspired by how everybody rides everywhere, looking all stylish and perfect. We hired bikes, rode around the city sightseeing, shared bike paths with the locals, breathed in the crisp air and generally just enjoyed the whole experience. So when I got back I immediately found myself this old bike with the intention to, well, ride it everywhere, thus saving money and the environment while looking stylish and perfect at the same time!
But actually, as it turns out, I'm not a confident rider (left turns are okay but right turns require dismounting of the bike and walking across the road) and my poor bike has begun gathering dust. And after a friend was knocked off his bike by an ignorant driver and his opening door I've become a little paranoid about coming off with a baby on board.
So when Sydney is as bike friendly as Copenhagen, or Amsterdam for that matter, I'll be out there with everyone else. But til then, I'll leave the cycling to the brave.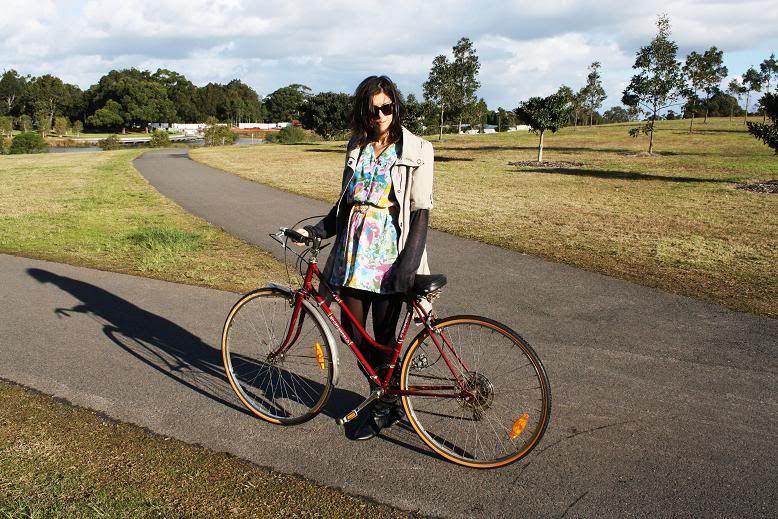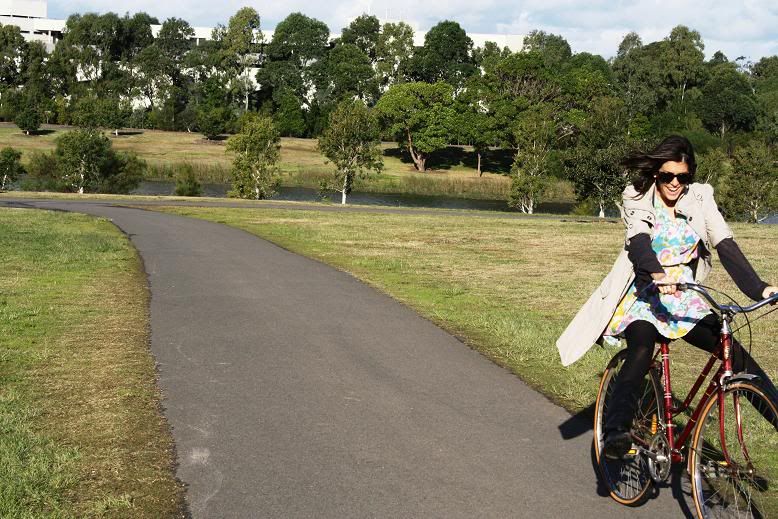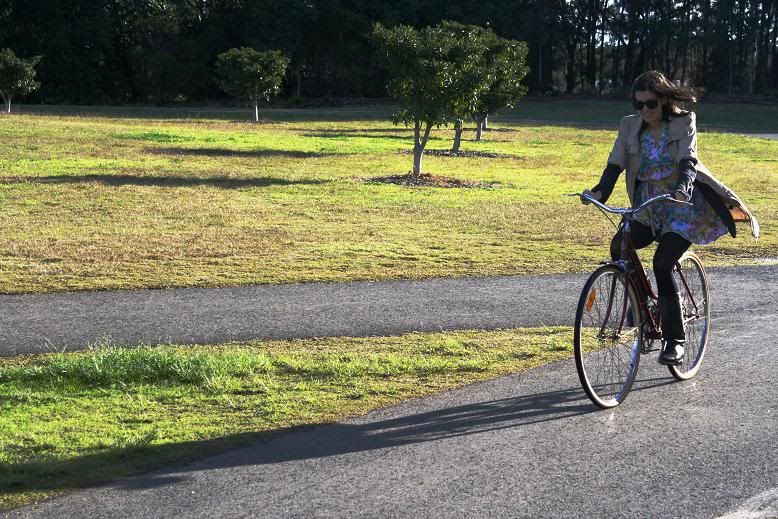 Only a week left til I draw the winner of the May prize pack. Jump over to Facebook to be in the running.