My body is beyond tired today but I couldn't be happier; I spent today and yesterday dodging torrential rain while op shopping and I feel I've done a pretty impressive job of it. I haven't counted how many pieces I've got but the floor here is nowhere to be seen for a sea of bags of various sizes – plastic bags, numerous fabric eco bags, garbage bags!
I'm particularly excited about a red jacket with sequinned lapels, a pair of super high waist yellow trousers, a black sweater with bronze sequin shoulders and a knitted jumper with the biggest batwing sleeves I've come across to date.
Thank you all so much for your kind comments and encouragements on my baby re:new news, both here and on Facebook. I must say I've also been spending a bit of time flicking through the baby rails in the op shops looking for cute mini retro clothes. And mumma re:new informs me that she has kept many dresses from my own miniature days – 80s baby frills! Just think of the 21st birthday photos this little girl will have!!!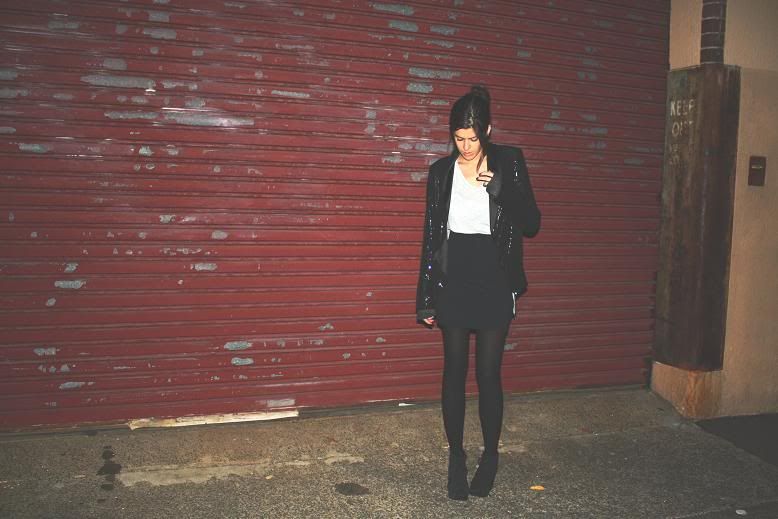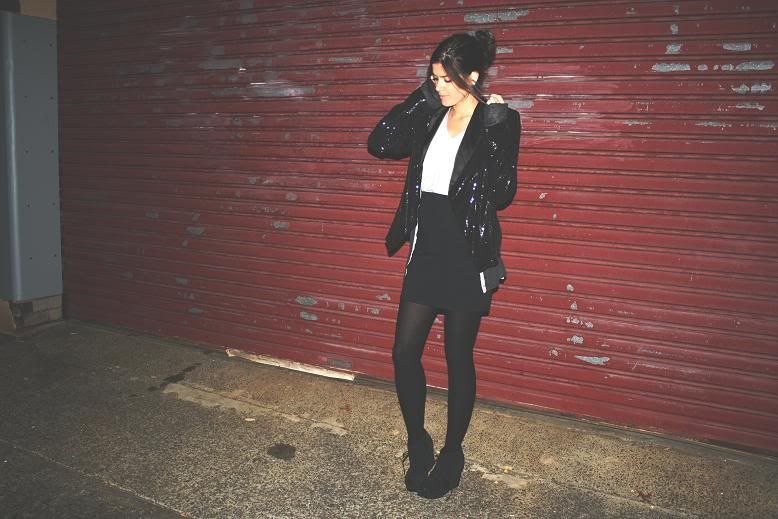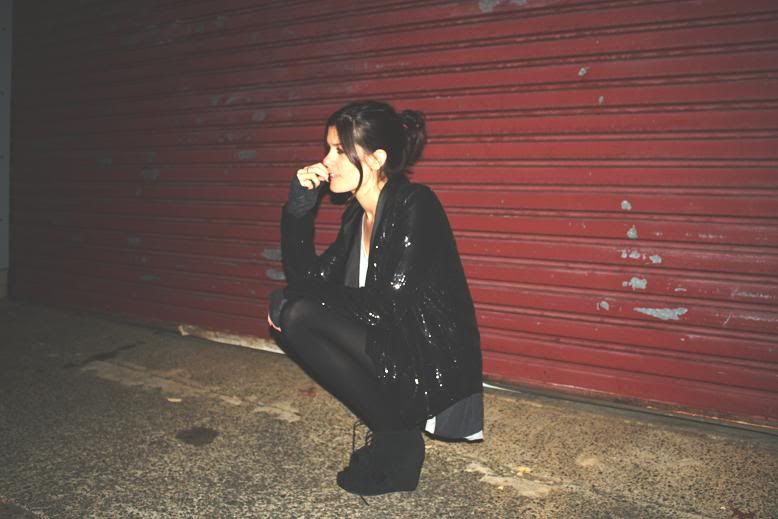 Took these photos BR (before rain) a couple of days ago – the skirt is currently my best friend for its super comfy stretch fabric. And this blazer has been in my wardrobe for a while now, getting by on just a few wears per season. For whatever reason it always seems to get overlooked. Sorry jacket.